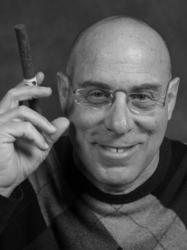 Chicago, IL (PRWEB) July 05, 2013
Chicago real estate brokerage Dream Town Reality has added veteran real estate columnist Steve Bergsman as a contributor to its esteemed blog. Bergman will examine market trends and profile Chicago neighborhoods and their real estate.
Bergman has been a freelance journalist and real estate columnist for the past three decades. His news stories have appeared in over 100 newspapers, magazines, newsletters and wire services around the globe, including Reuters, Copley News Service, Creators Syndicate, and Inman News.
Bergman also wrote six books: The Death of Johnny Ace; Growing Up Levittown: In A Time Of Conformity, Controversy and Cultural Crisis; After The Fall: Opportunities & Strategies for Real Estate Investing In the Coming Decade; Passport To Exotic Real Estate; Maverick Real Estate Financing; and Maverick Real Estate Investing.
Coming to Dream Town was a terrific opportunity for me, he says, I had been writing a housing column for Inman News, but it was very general and I thought a more localized approach with an individual real estate company would be better. Dream Town not only wants to be your Realtor