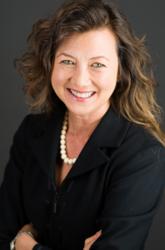 New York, NY (PRWEB) February 26, 2013
Vibrant Media, the global leader of in-content contextual technology, announced today that Pamela Raley has joined the company as Vice President of Sales, East Region. Raley brings 20 years of senior-level experience to her new role managing Vibrant Medias sales team in business strategy and development on key accounts in the East Region.
Pamela is a talented innovator with unparalleled industry experience leading sales at Newsweek, Hearst Digital and Disney, says Sheila Buckley, CRO of Vibrant Media. Her work in digital media, which spans two decades, makes her a seasoned and accomplished sales leader who can successfully head the growth of our East Region sales efforts in 2013 and beyond.
After an extensive career leading strategy and sales at the forefront of digital, I am honored to join Vibrant Media, which offers an impressive slate of industry-leading contextual advertising solutions, says Pamela Raley, Vibrants VP of Sales, East Region. I look forward to this opportunity to work with Vibrants dedicated sales team to bring a leading portfolio of solutions to the regions top brands and advertisers
Prior to joining Vibrant Media, Raley was founder and CEO of TouchofFabulous, a luxury artisan marketplace. She also served as a freelance consultant and advisor. Prior to TouchofFabulous, Raley held the position of Senior Vice President and Chief Revenue Officer at Newsweek where she played a key role in repositioning the brand from print to digital while also growing revenue for both the US and International publications.
Before Newsweek, Raley was Vice President of Advertising Sales and Marketing at Hearst Digital Media, where she launched online advertising opportunities for the newly created Internet division of Hearst Magazines and tripled the companys revenue. Previous to Hearst, she served as Vice President of Ad Sales and Marketing for Disney, FamilyFun and Movies at Walt Disney Internet Group.
Raley graduated from Old Dominion University with a B.A. in Political Science.
About Vibrant

Vibrant Media (http://www.vibrantmedia.com) is the worlds leading provider of in-content contextual technology that gets brand content and advertising discovered across platforms. With over 6,600 premium publishers, reaching more than 300 million unique users per month (comScore, 2012), Vibrant gives top brand marketers the opportunity to deliver highly targeted, user-initiated campaigns, within relevant text and images. Vibrant works with top brand advertisers such as Microsoft, Unilever, Chrysler and AT&T. The company was founded in 2000 and has offices in New York, San Francisco, Detroit, Chicago, Los Angeles, Boston, Atlanta, London, Hamburg, Munich and Dusseldorf. For more information about Vibrant, please visit http://www.vibrantmedia.com or http://www.facebook.com/vibrantmedia or http://www.twitter.com/vibrantmedia. Vibrants blog with insights on the digital marketing industry can be found at http://www.RelevanceMatters.com.