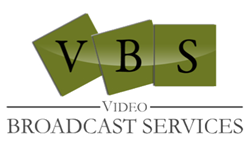 (PRWEB) June 24, 2014
Haddad Auto located in Pittsfield, Massachusetts and BMW of Darien out of Darien, Connecticut experiences increase in sales following the installment of video marketing services created by Video Broadcast Services.
Haddad Auto spoke with us following our recent video marketing project and they stated that immediately after the launch, what followed was one of their best months in automotive sales to date, states President, Marcia Hawkins.
This comes as no surprise to Video Broadcast Services, as studies have shown that individuals can double search traffic simply by having a video in their search results, as noted by IQ Visibility.
Kyle Clouse, Vice President, went on to say, When a video appears in search, Google will pull the thumbnail for it and present it right along with the results. This draws the eyes of car shoppers in and makes it more likely that they will click on your link 41% higher than plain text to be exact. You cant have online car sales without online traffic. Its that simple.
"The momentum generated in April carried into May, with all four brands performing well in a growing economy and 17 vehicle lines posting double-digit retail sales increases or better," said Kurt McNeil, a GM U.S. sales vice president in a recent article by the WSJ.
While other video services fail to provide dealerships with engaging content that provides car shoppers that emotional connection while shopping online, VBS is able to provide customized video marketing that is compelling, immersive and viral video content. This form of marketing has become one of the most crucial to dealerships online advertising strategies one thats affordable and a most effective investment for dealerships in the United States.
Founded in 2009, Video Broadcast Services is an online marketing services provider for small to mid-size businesses. The company is dedicated to providing businesses with effective, affordable and sustainable online marketing products. They offer complete marketing tools including: SEO, Video SEO, YouTube, Social Media and Content Marketing in an all-in-one video marketing campaign. All projects are completed exclusively by VBSs team of US based Video Marketing Professionals. The company works by offering online marketing into one service, thus saving clients time and money while protecting their marketing investments.
For media inquiries regarding Video Broadcast Services, individuals are encouraged to contact Vice President Kyle Clouse directly at 480-200-4222 or via email at info(at)videobroadcastservices(dot)com. To learn more about the companys video marketing services, please visit: http://www.videobroadcastservices.com.