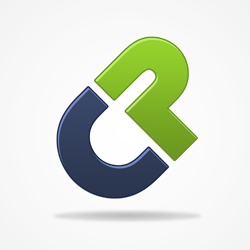 Charlotte, NC (PRWEB) July 25, 2014
Command Partners, the top digital marketing agency, will be attending the 4th Annual Search Exchange conference, an internet marketing conference from July 28-30. This year, Vincent Ammirato of Command Partners will join the list of speakers in sharing his digital expertise with conference attendees.
Search Exchange will be held at the Charlotte Chamber and will include speakers from past conferences as well as brand new speakers. For three days, the specialists from Command Partners will learn from experts in the digital marketing space and apply these newly-learned strategies and tactics to their marketing campaigns.
Speakers will include Steve Plunkett of Rockfish Interactive and Brian McDowell of Conductor, among other digital marketing experts. They will be discussing a range of topics from Internet conversion strategy to online reputation management to strategic search. Each of the three days will include keynote speeches and discussion panels centered around a focused internet marketing topic. Day one will cover PPC and analytics, day two will center around SEO and day three will conclude with topics about social media.
Employees of Command Partners each look forward to attending discussions on their specialization, ranging from community management to digital strategy. They will then use this new knowledge to assist clients in reaching their marketing and crowdfunding goals in 2014 and beyond.
Search Exchange continues to be a great marketing conference, year after year, said Roy Morejon, president of Command Partners. It's a great opportunity for me to keep our team on the cutting edge, and I think it's fantastic to see such a collection of talent come together in Charlotte for this event.
Command Partners president, Roy Morejon, helped co-found Search Exchange four years ago. This year, Command Partners is one of six major sponsors for the conference. To view case studies of projects Command Partners has marketed for or to request a quote, visit their website at http://www.commandpartners.com.
About Command Partners
Command Partners works with innovative clients around the globe and focuses on results-driven marketing strategies for driving online visibility and lead generation through social media marketing, search engine optimization, public relations and strategic advisory services for startups. To learn more about the companys digital marketing services, call 704-910-5727 or visit http://www.commandpartners.com.