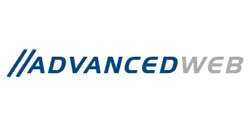 Prince William County, Virginia (PRWEB) February 01, 2012
Advanced Web, a Virginia web design firm, is offering small businesses $ 1,000 worth of web services for free when they engage in a new contract for web development or for search engine optimization from now until the end of February.
Services to be offered as part of this incentives program include the development of a mobile website ($ 550 value), a PRWeb.com online press release ($ 350 value), and a $ 100 credit for use with Google Adwords. We felt that this mixture of resources offers small businesses exposure to beneficial web marketing enhancements that they may not have experience with, said Adam Meyer, Project Manager for Advanced Web.
The mobile website is a key part of the incentive program. This option includes the creation of web pages that have been designed for display on smartphones and tablets. This secondary business website features a concise representation of important content found on a companys primary site. A server-side script is used to detect visitors who have arrived at your website via a mobile device and then redirect them to the mobile version of your site.
The second part of the incentive program is the press release. Professionally written and edited press releases are a large part of a best practice search engine optimization program, said Meyer, Advanced Web employs professional writers and editors who are experienced with the creation of marketing copy for websites, blogs, and press releases. The free press release included with the incentive package is distributed via PRWeb.com and is emailed to 250,000 news subscribers and 30,000 journalists, and it will be featured in thousands of news feeds, including coverage on major news websites from coast to coast.
The third incentive offered is Google Adwords. This service allows for pay-per-click (PPC) and cost-per-thousand (CPM) advertisements to be displayed among the search results on Google. Businesses using this service have the ability to create text and image-based advertising banners that will be displayed on Googles search engine and throughout their expansive network of web content publishers who use the Google Adsense program.
Our $ 100 Google Adwords credit for new contract projects is a great way to test the waters and see if a cost-per-click advertising program is right for your business, said Meyer. Although it can be costly due to the number of impressions and clicks your ad could receive from the search giant, when properly used, companies have made fortunes from well-engineered pay-per-click advertising campaigns.
Advanced Webs small business incentive program is set to expire February 29.
About Advanced Web
Advanced Web has been providing professional Virginia search engine optimization, web development, and systems engineering solutions to over 400 clients worldwide since 1999. For more information on Advanced Webs services, visit advancedwebllc.com.
###