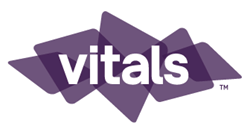 Lyndhurst, NJ (PRWEB) January 13, 2014
Vitals, the market leader in providing online tools and data enabling consumers to make informed decisions about the cost and quality of their medical care, announced today that their CEO, Mitch Rothschild, will present at the J.P. Morgan 32nd Annual Healthcare Conference.
The conference is one of the largest health care investment symposiums in the industry, bringing together global industry leaders, emerging fast-growth companies, innovative technology creators and members of the investment community.
During his presentation, Rothschild will share his perspectives on how access to cost and quality information is changing the consumers relationship to health care. Rothschild will outline how Vitals has achieved significant growth through its consumer websites, provider and health plan solutions. All empower consumers to make more informed, higher quality and lower cost health care decisions. The presentation will take place on Wednesday, January 15, 2013 at 11:30 a.m. PT at The Westin St. Francis in San Francisco, Room Elizabethan D.
About Vitals

Vitals aims to make better health possible. We are a leader in providing online tools that enable healthcare consumers to make informed decisions about both the quality and cost of their medical care. Through health plans, hospitals and our leading consumer websites, Vitals helps more than 150 million people each year access information for better, more affordable care.
Follow us on Facebook, Twitter or Pinterest.
Press Contact:

Rosie Mattio

Rosie.mattio(at)vitals(dot)com

917-583-6349