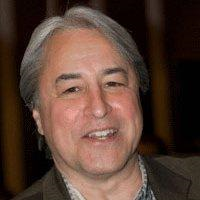 Dallas, Texas (PRWEB) December 03, 2014
Digital Marketing Agency, VIZION INTERACTIVE, INC. (http://www.vizioninteractive.com ), today announces the acquisition of certain strategic FMB Media assets and the addition of David Szetela to its executive team. David Szetela was most recently the Founder of Pay-Per-Click (PPC) Advertising Agency FMB Media, a privately-held provider of performance advertising solutions, based in Fort Myers Beach, Florida. This move will provide Vizion Interactive a stronger presence in Pay-Per-Click advertising solutions and services, and lead to continued growth for the agency.
Prior to founding FMB Media, in 2013, David Szetela built and sold Clix Marketing, a provider of PPC advertising services. Mr. Szetela is a recognized expert in the areas of Google AdWords and Bing Ads campaign management, Display and Retargeting campaigns, Landing Page and Shopping Process Design and Optimization, and Social Media Advertising. He has written two books about PPC Advertising, including PPC SEM: An Hour a Day published by Wiley/Sybex. For many years, Mr. Szetela has contributed to publications such as Search Engine Watch, ClickZ, Search Engine Land and conferences such as PubCon, Search Engine Strategies/ClickZ Live, SMX and Search Insider Summit. He has also hosted the program PPC Rockstars on WebmasterRadio.FM for many years.
The addition of David to our team is key to Vizion Interactive providing full-service digital marketing solutions for our clients, and is congruent with our desire to bring years of experience to our clients initiatives, said Mark Jackson, Vizion Interactive President and CEO. Having David on our executive team to lead the further development of our performance marketing offerings is tremendous asset. Having known David for nearly 11 years, I can tell you that hes absolutely an expert at his craft, and were very proud to be able to bring his expertise to the Vizion team and our clients.
Im thrilled to be joining the team of Vizion Interactive s experts and thought leaders, Szetela said. This move gives Vizion more bench strength to provide comprehensive digital marketing solutions that meet the needs of even the biggest clients. Im looking forward to being part of Vizions continued success, and achieving exceptional ROI for client companies.
Mr. Szetela will be joining the Vizion Interactive team as Chief Marketing Officer, and will be in charge of oversight of all PPC client engagements, digital marketing efforts for Vizion Interactive, and business development.
About Vizion Interactive

Vizion Interactive is a digital marketing agency, founded in 2005 and headquartered in Dallas, Texas recently named as one of the Fastest Growing Independent Agencies in the United States, according to AdAge Report (http://adage.com/article/datacenter-agencies/ad-age-agency-report-2014-rankings-analysis/292284/). With clients around the globe, Vizion Interactive delivers strategic digital marketing solutions that combine the processes and tools used by the largest digital marketing agencies, the specialized skills and knowledge of a boutique agency, and the care and attention of an independent contractor. More information available at http://www.vizioninteractive.com.
FMB Media is a PPC Advertising Agency, founded by David Szetela in 2013 in Fort Myers Beach, Florida. FMB Media provides PPC Management Services, PPC Audits, Display and Retargeting campaigns, Landing Page and Shopping Process Design and Optimization, and Social Media Advertising solutions to clients internationally.