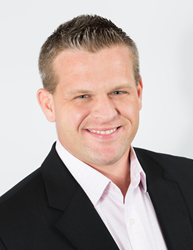 Dallas, TX (PRWEB) December 08, 2014
Digital Marketing Agency, VIZION INTERACTIVE, INC. (http://www.vizioninteractive.com ), will be sponsors of the Dallas Digital Summit, taking place at the Irving Convention Center on December 9th and 10th.
The Dallas Digital Summit (http://dallasdigitalsummit.com/) has become a must-attend event in the Dallas-Fort Worth area, bringing experts across a wide variety of digital marketing channels including Search, Social Media, Content Marketing and Marketing Automation to name a few to speak to an anticipated 1,500 attendees at this years event.
We have been sponsors of the Dallas Digital Summit since its inception, three years ago, and have enjoyed our association with the event. Each year it keeps getting better and better, and were excited to see that this years attendance will be even higher than the initial two years, stated Mark Jackson, Vizion Interactive President and CEO. We are also excited that our very own Josh McCoy will be participating on a panel to discuss the development of Digital Personas and how we can understand the person behind the visit. McCoy noted, Im honored to have been asked to speak, once again, at the Dallas Digital Summit. To be included in this mix of speakers/thought-leaders across the digital spectrum is humbling, and Im really looking forward to it! I love this conference because of its ability to present such a diverse agenda in such a short amount of time.
The Dallas Digital Summit is presented by TechMedia, a leading producer of regional digital forums in the United States.
About Vizion Interactive
Vizion Interactive is a digital marketing agency, founded in 2005 and headquartered in Dallas, Texas recently named as one of the Fastest Growing Independent Agencies in the United States, according to AdAge Report (http://adage.com/article/datacenter-agencies/ad-age-agency-report-2014-rankings-analysis/292284/). With clients around the globe, Vizion Interactive delivers strategic digital marketing solutions that combine the processes and tools used by the largest digital marketing agencies, the specialized skills and knowledge of a boutique agency, and the care and attention of an independent contractor. More information available at http://www.vizioninteractive.com.
About TechMedia
TechMedia is a leading media organization aimed at bringing together technology and marketing thought leaders and executives. Founded by entrepreneurs for entrepreneurs, TechMedia has been highlighting and networking the technology, entrepreneurial and venture capital communities in the Southeast and Mid-Atlantic since 2001. Through conferences, media, and networking forums, TechMedias goal in life is to play a small part in helping to educate, network and build the regions technology economy.