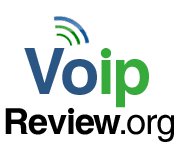 (PRWEB) April 06, 2013
VoIP users in 2013 have more freedom to roam than ever before. VoIP is the technology that permits phone calls to take place over the Internet instead of the traditional method of making phone calls over copper landlines or cellular towers. VoIP calling is nearly 80% cheaper than traditional calling, though VoIP must take place in WiFi-enabled areas. Luckily, WiFi hotspots are more available than ever before, including in some unusual places.
VoIP users can continue to enjoy their freedom from expensive phone bills while experiencing fewer location restrictions that dont have the Internet. In honor of more VoIP freedom everywhere, VoIP Review reveals the top 5 unexpected places users can enjoy VoIP service.
1. Ballparks
Baseball season starts up in a few short weeks, and VoIP users can bring their VoIP service with them to the ballpark. Many ballparks around the country offer free WiFi service, including the Atlanta Braves, the San Francisco Giants, and the Arizona Diamondbacks. VoIP users can bring their VoIP service with a VoIP softphone, or they can download a mobile VoIP app to their smartphone to enjoy cheap phone service anywhere near a WiFi hotspot.
2. Hotels
Several hotels offer WiFi in their rooms, which is perfect for avoiding expensive hotel phone bills, especially when travelers find themselves in a hotel across the world. IHG, the company that owns Crowne Plaza, InterContinental, and Holiday Inn hotels, announced that they will offer free Internet access to all members of its free loyalty program. IHG is just one of the many global hotel chains that make it easy for guests to enjoy WiFi products like VoIP phone service in their many hotel locations.
3. Mountain Tops
Spring hikers can now log into their VoIP service on the highest mountain peaks. A few years ago some WiFi hotspots were added along the trek up Mount Everest. Hikers can bring their VoIP service with them to the highest WiFi hotspot in the world, which is located at Mount Everests base camp at 17,000 feet at base camp. Users can call friends and loved ones to tell them that theyve made it to the tallest spots on earth.
4. Local Parks
Several large cities now offer WiFi inside of their park systems. Smaller cities are also utilizing municipally-run WiFi to offer Internet access in smaller suburb parks as well. Whether citizens are making calls while walking around the park, or sitting at a park bench on their laptops, the city park is a much more scenic place to conduct some business phone calls using business VoIP.
5. Fast Food Joints
McDonalds, Dunkin Donuts, Chick-fil-A, and Starbucks now all offer free WiFi to customers. Residential VoIP users can bring their laptop or tablet or smartphone and enjoy a cozy table to make some phone calls while enjoying a cappuccino or a milkshake. This is especially helpful for customers making Spring cross-country trips to rural cities that dont have good cell reception but do have a Starbucks or McDonalds.
VoIP users never know where they might end up, but they can rest assured that no matter where they travel to, their cheap VoIP service will follow them wherever they go.