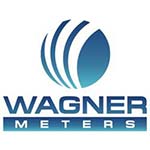 Rogue River, OR (PRWEB) April 10, 2013
Wagner Meters has long been known for providing quality information to professionals in the building and concrete industries. As part of their ongoing service to architects, engineers and designers, their newly released concrete moisture measurement webinar carries with it AIA (American Institute of Architects) accreditation.
Featuring industry professionals with deep experience in concrete moisture measurement, Wagner Meters webinar provides a comprehensive look at the benefits and drawbacks of various methods of concrete moisture testing used both currently and historically to test concrete for moisture content. With expert review of the science behind concrete processes and the most accurate ways to test concrete moisture content levels, the webinar, offered through Hanley Wood University, now also carries AIA accreditation for architects and engineers looking to build their industry knowledge while staying current with the latest developments in moisture content management.
Wagner Meters complete line of innovative and industry-recognized RH testing technology provides comprehensive and accurate information for all professionals in the building industry. With a full understanding of the underlying issues of moisture movement and measurement in concrete slabs, and now AIA accreditation for the Wagner Meters Concrete Webinar, architects and designers can confidently specify the most accurate moisture testing methods for their project success.
To learn more, visit the Hanley Wood University http://www.hanleywooduniversity.com/learncenter.asp?id=178409&page=789. For resources and updates on the latest concrete news, you may also visit the Wagner Meters website.
About Wagner Meters

For over 40 years, Wagner Electronics has been recognized as the world leader in providing advanced moisture measurement and management solutions to the construction industry. We offer a variety of meters designed to measure pH and relative humidity for concrete installations. Learn more about Wagner Meters at http://www.wagnermeters.com or connect with us on Facebook or Twitter.