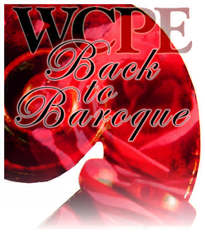 Wake Forest, N.C. (PRWEB) April 09, 2014
TheClassicalStation.org announces today a Back to Baroque Weekend, April 12-13, 2014. Music Director William Woltz programs a weekend which highlights the language of music that came to be defined as the music we know today.
What a glorious period in the history of Western music, offers Woltz. There will be Bach, Telemann, Vivaldi, Handel, Buxtehude, Purcell and Corelli. A weekend of old favorites and some surprises too.
Here are selected works to be aired:
12 Saturday

8:00 a.m. Purcell: Suite from Abdelazar

9:00 a.m. Handel: Music for the Royal Fireworks

10:00 a.m. Telemann: Concerto in F for Three Violins from Tafelmusik, Part II

11:00 a.m. Bach: Brandenburg Concerto no. 5 in D

12:00 p.m. Albinoni: Adagio in G Minor

5:00 p.m. Bach: Concerto in D Minor for Two Violins
13 Sunday

7:00 a.m. Handel: Chandos Anthem no. 1 (O be Joyful in the Lord)

11:00 a.m. Buxtehude: Trio Sonata in D

1:00 p.m. Handel: Water Music

2:00 p.m. Couperin: Pi