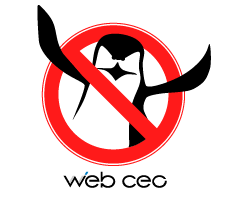 London, UK (PRWEB) October 08, 2013
Web CEO Online, the industry-leading cloud-based SEO platform with white label collaboration and reporting features, is now taking website quality audits to the next level. Today a successful corporate digital marketing effort is all about showing quality. Web CEO Online provides tools that help large enterprises (and small businesses) improve website quality and increase search engine visibility.
Earlier this year, the Web CEO Online Site Auditor was updated. This is a tool that inspects websites for technical problems and on-the-page SEO issues. The Site Auditor helps digital marketing executives and their webmasters avoid violations of search engine guidelines. The tool can ensure that no forbidden promotion techniques are used on a website.
Adding to the Site Auditor's benefits, the brand new Backlink Quality Checker investigates all the backlinks a website has and identifies the ones that may hurt search engine visibility.
Toxic backlinks have been a scourge of modern SEO since the first Google Penguin update, when Google started checking to see if a website's link structure was natural or not. Google penalized sites that had obviously tried to manipulate the Google results using spammy link building techniques. Both big enterprises with a lot of links to their website and small businesses with some links from bad neighborhoods will feel the effects of a Google Penguin update, because what matters is the percentage of toxic links that any website has.
The Web CEO Online SEO analytics team has investigated factors that the Google Penguin algorithm uses to evaluate the quality of a backlink profile. They then crafted a special formula to detect the toxic links that might be dampening a website's visibility. The Web CEO Backlink Quality Checker investigates who links to a website and analyzes all the found backlinks according to its toxicity formula. It then lets a webmaster contact other websites to remove links or change their placement and then, as a last resort, possibility disavow low-quality links with the help of the Google Disavow tool. The Toxic Link report will show all the links that may have a negative impact on the site rankings or even provoke search engines to remove the site pages from search results.