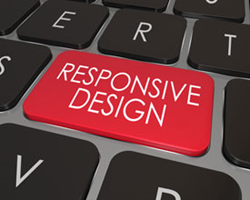 Markham, Ontario (PRWEB) June 24, 2014
The new Canadian Anti-Spam Legislation takes place on July 1st. Being in the web design industry, although primarily offerign responsive website design, IFM has been advising their clients and business associates that sending electronic messages without the recipients permission, with clients and other business associates on a regular interval may necessitate consent to further communicate after July 1st 2014.
Consent, according to the Governments legislation is determined to be either implied or expressed consent, says Len Doren, In Front Medias Creative Director. Furthermore, Len adds, considering the amount of complaints from clients and business associates alike about how much blind spam they all get on a daily basis, we feel its about time something is being done about this unsolicited junk.
In Canada, firms are being directed to gather and collect consent from all contacts that receive emails on a regular basis. An easy method of obtaining this consent is to send out an email to all contacts and ask them to agree or not agree to receive future emails. This consent must be kept by the sending business for future reference. Receipt of consent, be it implied or expressed, will allow firms to continue to stay in contact with their emailing list of contacts without involvement from government agencies.
Once consent is received, ensure each message, be it written or electronic, contains an unsubscribe mechanism allowing recipients to rescind their consent should they decide to stop receiving contact in the future. Keep in mind, implied consent lasts for a period of 36 months beginning July 1st, 2014, whereas, express consent does not expire.
If businesses have already received expressed consent before July 1st, then that consent remains valid after the legislation comes into force.
IFM Web Services offers Responsive Web Design, website analysis, SEO Press releases, Search Optimization and Facebook pages for businesses. Located in the Toronto area (GTA), IFM has helped business achieve an effective online presence and has helped clients as far away as Bermuda and Mexico. For more on Social Media, SEO or Web Design for businesses, visit IFM at http://www.ifm.ca.