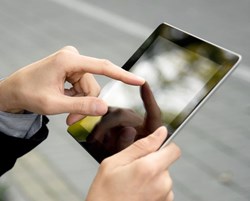 Markham, ON (PRWEB) October 29, 2013
To help business owners decide the best solution to obtain a professional website design, Len Doren, of IFM Web Design offers these thoughts: "When we started out designing websites for business nearly 15 years ago, the development costs were fairly high, because a high-end "look" and functionality was difficult to create back then."
Len adds, "The design choices available for business today are many, however, were hard pressed to find a solution that looks better, is more reliable or offers equal or better functionality than a web design created by a professional."
So, IFM offers the following 5 reasons why using an experienced web design company can be much better for the company website.
1. A website reflects a businesses reputation
A website is an extension of the business it represents. If the site is flimsy, plain looking, hard to navigate or is partly "broken", the business reputation will suffer. Professional designs are more reliable and will impress and entertain visitors, fulfilling the user experience.
2. Professionally Designed Graphics
Investing in quality graphics design shows that the company values its reputation and professionalism on the internet. Remember, one never gets a second chance at a first impression.
3. Layout & Functionality
A professionally designed site layout is made in such a way that users find what they came for easily, usually within 2-3 clicks. On low quality sites, navigation is poor and layout can be muddled which is not good for business.
4. Multiple Browser compatibility and Varied Internet Devices
Browser compatibility and testing sites on various internet devices can be one of the biggest issues in design today. Internet Explorer, Chrome, Firefox and Safari are just a few of todays popular browsers. When the website was designed, was it tested on these 4 browsers for layout and functionality issues? Has the site been viewed on a Tablet and Smart Phone? Professionals design sites for multiple browsers and multiple Internet devices.
5. Search Optimization
"If you build it they will come." Well, not really. People look for website information by going to the search engines first, so having knowledge of Search Optimization is paramount to a site being found via search engines. Both on-page and off-page elements are considered by experienced designers before a site is even created. Putting the cart before the horse, as it were, could negate good qualified traffic and missed business opportunities.
IFM suggests business owners talk to a local developer about design and Search Optimization. The result will be that even though the investment might cost a bit more, but the professional design recoup those cost, many times over in attracting more business.
IFM Web Services offers Responsive Web Design, website analysis, SEO Press releases, Search Optimization and Facebook pages for businesses. Located in the Toronto area (GTA), IFM has helped business achieve an effective online presence and has helped clients as far away as Bermuda and Mexico. For more on Social Media, SEO or Web Design for businesses, visit IFM at http://www.ifm.ca.