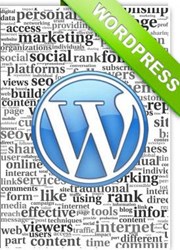 Seattle, WA (PRWEB) September 10, 2013
Web HSP management on Friday afternoon announced a line of premium-quality WordPress hosting options perfect for the vast majority of small business owners. Sporting three new shared hosting packages, Web HSP now provides the diversity necessary to serve both personal blogs, as well as small business owners who may need to use multiple blogs for internet marketing. Whether the customer needs to host one domain name or several, Web HSP now offers several packages with unlimited disk space and bandwidth.
Many business owners may or may not have outgrown existing shared hosting plans, and have intentions to build their existing websites beyond the capabilities of a typical generic shared hosting package. In that case, Web HSP can now upgrade customers to one of several VPS hosting packages, or choose a dedicated server to provide the perfect WordPress hosting solution.
CEO Doug Davis said, "Up until recently, managing a website was a time-consuming and patience testing process that required a business owners to keep track of files, coding, etc. However, now with our updated WordPress shared hosting plans, even the most inexperienced user can utilize WordPress to easily develop their website. Using WordPress allows the vast majority of Web HSP clients to create a website by simply completing a series of simple forms."
Before the advent of WordPress and other comparable content management system tools, a small business owner was forced to manually code their website if they wanted to add a page or make simple changes. Even then, they would have to update their menu structure and that may have included updating hundreds of web pages so they all link correctly. However, utilizing WordPress with Web HSP now makes it easy to automatically tracks changes, and it even creates or updates your menus for the user.
WordPress features the latest in cutting edge-edge tools for the end user including all of the following features:
*One click installer

*Easy to use

*Update your website at any time on your own

*Automatically creates menus

*Thousands of free templates online

*Automatically coded for SEO (Search Engine Optimization)

*Unlimited web pages
Web HSP CEO Doug Davis added, " WordPress is a superior content management system and it