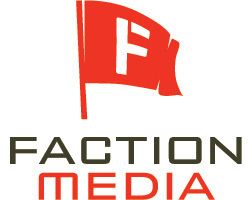 Denver, CO (PRWEB) September 25, 2008
Faction Media , a full-service digitally-led marketing agency based in Denver, announced that their client, Johns Manville, is the winner of an international internet design award, the WebAward, from the Web Marketing Association. Recognized as the Best Web site in the Construction Industry category was the Faction Media-created http://www.SpecJM.com . The company also received a Standard of Excellence Acknowledgement for another Faction Media-created site, http://www.JMHomeowner.com ], in the Manufacturing category.
Faction Media created the SpecJM.com site to meet multiple goals for client Johns Manville. The primary goal was to consolidate 10 audience/product-specific micro sites into a singular building materials professional resource. A secondary goal was to create a consistent brand experience across multiple market segments and target audiences, and third, to provide unrivaled specification resources.
"Johns Manville constantly challenges us to create cutting-edge solutions that allows Faction Media to showcase our in-depth strategic process, comprehensive understanding of the digital space and watershed creative. We're fortunate to partner with such a dynamic client and honored that our work has been so well received both by JM and industry experts," said Dave Greves, principal at Faction Media.
More than just another award program, the WebAwards provides a benchmark by which all Web site development can be judged. Each WebAward entry was judged against a standard of excellence and then against other entries in the category. Entries were judged on the following seven criteria: design, innovation, content, technology, interactivity, navigation and ease of use. The awards focus on the entire Web site, with particular emphasis on the creativity and functionality of the overall interactive experience.
The judges ranked SpecJM.com consistently higher in all seven criteria than the competition and industry average sites, with the majority of scores reflecting a 9.5 or perfect 10.
Judges included members of the media, advertising executives, top Web site designers, content providers and webmasters. Here is just one of the many enthusiastic comments from the judges regarding SpecJM.com:
"Generally speaking I give 1, maybe 2 perfect 10's a year. This is the only one I have given so far. Everything I have been complaining that other sites should do, this one does do. It was so full of information, the design was pleasant but not overbearing, photos were well used and made sense." – judge, WebAwards 2008
SpecJM.com is receiving other recognitions, as well. This month the site was named one of the "10 Great Web Sites" called out by BtoB Magazine; it also received a coveted Business Marketing Association's International Pro-Comm Silver Sledgehammer Award earlier this year for its "Online Mindshare" campaign and was recognized as Best of Category.
About Faction Media

Faction Media is a full-service digitally led communications agency that helps clients compete, evolve and grow in an increasingly complex and fragmented marketplace. Faction provides digital strategy, audience insight, creative services, interactive development, search marketing, performance analytics and marketing optimization to Fortune 1000 companies including some of the largest and most innovative businesses in the World.
Faction Media's Unified Marketing approach combines new and evolving interactive tools with traditional channels to identify, build and execute the most effective and successful brand and demand generation campaigns. A commitment to performance accountability, technology, and creative innovation has defined Faction Media's place as a leader in Business-to-Business communications and marketing.
For more information on Faction Media visit http://www.factionmedia.com.
About the WebAwards

The Web Marketing Association was founded in 1997 to help set a high standard for Internet marketing and development of the best Websites on the World Wide Web. Staffed by volunteers, this organization is made up of Internet marketing, online advertising, PR, and top Web site design professionals who share an interest in improving the quality of online advertising, internet marketing, and Web site promotion.
The Web Marketing Association is the producer of the WebAward Competition. Now in its 12th year, the WebAwards is the premier annual Web site award competition that names the best Web sites in 96 industries while setting the standard of excellence for all Web site development.
Media Contact:

Wendy Manning

Faction Media

720-529-4850

Wendy @ VolumePR.com
# # #