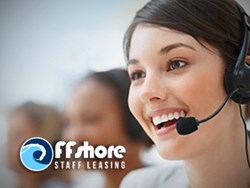 Iloilo City, Philippines (PRWEB) August 21, 2013
The Philippine-based website design and development company, Web Simpleworks and Partners Inc., a professional services provider covering a complete range of online presence support services – ranging from website development and maintenance, design and creatives, turnkey websites, search engine optimization and online marketing, now offers staff leasing services via http://www.offshore.ph.
With a mission to help thriving local and even global businesses to gain edge on their respective markets, win publicity and boost their sales, Web Simpleworks and Partners Inc. has a team of professional web designers, SEO specialists and online marketers, contact center agents and customer service representatives, programmers, and a pool of other skilled workers for offshore outsourcing deployment.
With its humble beginnings way back early 2008 as a simple web hosting company, Web Simpleworks and Partners Inc. has now evolved to an extensive one-stop internet service provider living to its tagline which is Innovative IT Business Solutions. A complete online presence company, Web Simpleworks and Partners Inc. supports the complete life cycle of businesses online – from domain registration, cloud hosting, creative design, website development to marketing, to sales and customer support, and now even remote IT staffing through offshore.ph.
Offshore Outsourcing minimizes costs, maximizes profits, and improves capabilities and competitivity of small and medium businesses. Leasing dedicated agents for long term is a good way to leverage the global workforce. With offshore outsourcing, you can easily fill in the gaps in your in-house team, find talents you need, scale up your manpower, increase office work hours, provide 24/7 support, appear bigger than you are, and level the playing field with your competitors without investing on additional infrastructure or equipment. Offshore staff leasing doesnt mean replacing your local people, it is here to augment it, says 28-year-old Engr. Jalexander Hongco, CEO and President of Web Simpleworks and Partners Inc. In a sea of outsourcing companies, please consider offshore.ph in your search for a long term offshore partner, added Engr. J. Hongco.
Currently, the companys main office in Iloilo City is housed in Vishari Building which can accommodate up to 300 seats. Web Simpleworks and Partners Inc. has USA representation in Modesto, California.
To find out more about Web Simpleworks latest offering, please visit http://www.offshore.ph.
Offshore.ph is a subsidiary of Web Simpleworks and Partners Inc., focusing on dedicated virtual offshore staff leasing.