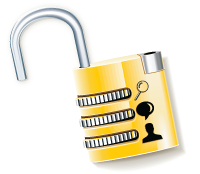 Charlottesville, Va. (PRWEB) June 25, 2013
According to a recent report from Hubspot, 2013 State of Inbound Marketing, search engine optimization (SEO) and social media are amongst the top rated marketing channels for delivering above-average sales conversions at below-average costs-per-lead. However in the ever-evolving digital landscape, many marketers may not fully understand all of the opportunities available in search and social media that can give a substantial boost to existing lead generation search and social tactics.
Join search engine marketing agency Search Mojos President and CEO, Janet Driscoll Miller, and Social Media Manager, Sarah Lokitis for an upcoming webinar, Unlocking the Lead Generation Potential of Search and Social Media, taking place June 27, 2013 at 2 p.m. ET. Miller and Lokitis will reveal the opportunities and benefits of some of the newer tactics in search and social and how to measure those results.
In short, search and social are clearly key to conversion and sales, said Miller. The key to success in search, however, is to drive clicks to your site and inevitably convert them. During this webinar, Ill be discussing how marketers can increase clicks for both organic and paid search to drive quality leads to their sites.
There have been a lot of changes to social media advertising in the last few months, providing advertisers with more options for demographic targeting to get the right leads, said Lokitis. I plan to discuss these changes, as well as organic social media strategies for lead generation.
To register for the webinar, go to http://www.search-mojo.com/lp/lead-gen.
About Search Mojo

Recently ranked on the prestigious Inc. 5000 list as one of the fastest growing businesses in America, Search Mojo specializes in search engine marketing, social media advertising, content marketing and analytics services. Founded in 2005, Search Mojo uses the latest information and techniques to help companies improve their conversions and lead generation through search and social tactics. Learn more about Search Mojo at search-mojo.com or read our blog, Search Marketing Sage, at blog.search-mojo.com.