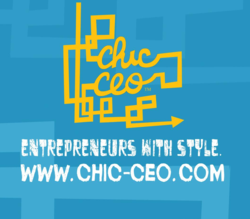 Los Angeles, CA (PRWEB) February 21, 2013
The high tech arena especially is mostly run by men with 88% of the market share but women in tech are on the rise. Women are also getting into the app world with Mobile app startups and ecommerce fashion businesses that are largely run by ladies. Female entrepreneurship has been on the rise for the past 15+ years but especially with online businesses for women in the last 5 years or so.
WebitMD Inc. has partnered with Chic CEO to be included in their Blackbook businesses reference in the Los Angeles area. The Chic CEO Blackbook is a selective directory of organizations that they recommended to their female entrepreneur user base for services to help their users grow their businesses. WebitMD Inc. has been included into this Blackbook for the Los Angeles area as a provider of Internet Marketing and Website Design/Development services. MattanDanino, Director of Business Development at WebitMD Inc. told us We are excited to partner up with Chic CEO! Theyre doing an amazing job with building their female owned business user base and we would love to help their ladies grow their businesses online
WebitMD will provide the Chic CEO members with a free Website Analysis and Business Assessment to be able and determine how they can work together is a cohesive effort to grow their businesses. We want to see their businesses grow! Its that simple. We aid in that growth via online marketing strategies that we carry out such as SEO, PPC, Mobile Marketing, Social Media Marketing, Website Design and more MattanDanino told us. WebitMD also offers comprehensive reporting and analytics with set milestones of growth for their clientele. They have served over 50 small-medium scale businesses both locally and internationally. They have also expanded their service offerings to mobile marketing and mobile application development for 2013. They have been known to provide enterprise agency quality work yet maintain a boutique feel amongst their customer relationships.
MattanDanino also told us Powerful business women are nothing new. Women these days hold key positions at very successful businesses spanning from small operations to enterprise level corporations. Just look at Sheryl Sandberg the COO from Facebook Inc and Marissa Mayer the VP of Search at Yahoo. It is great to see an agency partnering with a female inspired community such as Chic CEO. The growth of female entrepreneurs in recent years has been amazing to see with only more to come. Go ladies!

WebitMD Inc. is a full service Internet Marketing & Web/Mobile Development agency based in Los Angeles, California. Our web development and mobile development services utilize the latest in technologies while our Internet Marketing team is top notch in providing SEO & PPC services to our robust clientele. Our team keeps up with the latest updates in the Google search algorithms while our reporting provides valuable data for evaluating progress. We also carry out other services such as: email marketing, online reputation management, social media marketing, ecommerce web development, and custom web portals for businesses.
WebiMD Inc. has been recognized for providing an integrated approach of online marketing while maintaining a boutique style level of service. We work cohesively with our clientele to ensure that our web marketing initiatives return a positive return on investment for their bottom line. Our web applications and mobile applications have been used by millions of users and provided recognition to mobile app startups internationally.
Visit us at http://www.webitmd.com for more information on our services or contact us at (800) 601-2990 to speak with one of our team members.