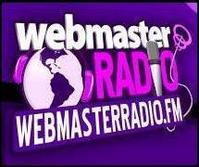 Fort Lauderdale, FL (PRWEB) May 13, 2009
WebmasterRadio.FM, the premier free, 24/7 Internet business radio network focused on the B2B marketplace, is pleased to present an exclusive interview with the president of the Web Marketing Association, Bill Rice and two judges of the annual WebAward, David Clarke and Steve Plunkett.
The Web Marketing Association presents the annual WebAward, recognizing outstanding achievement in 96 unique web industry categories. The show will air on Wednesday May 13th at 5pm Eastern Time.
The interview covers the background of the WebAward, its judges and scoring system with three of the most experienced participants in the annual award competition, Bill Rice, David Clarke and Steve Plunkett.
During the interview, Rice, Clarke and Plunkett outline what judges are looking for, how scoring of competing sites takes place and the benefits of participation for both competitors and judges.
As the segment progresses, Rice, Clarke and Plunkett share highlights of their participation in the WebAward, including key campaigns, design techniques and marketing ideas they have seen over the years of their involvement. During the interview, the three outline a number of lessons they have learned as web marketers, advertisers and designers.
A podcast of this interview will be made available on demand inside the Specials channel of http://www.WebmasterRadio.FM.
Bill Rice is President of the Web Marketing Association, an organization dedicated to raising the standard of excellence on the Internet. He has been a senior marketing executive for several well known financial services companies and has been involved in online marketing since 1995.
David Clarke is Founder & Managing Partner at BGT Partners, a leading interactive agency headquartered in Miami. He oversees interactive and emerging technology marketing services for many Fortune 500 companies. He has guided the BGT Partners team to win over 50 awards and recognitions from the most prestigious organizations for outstanding achievements in the industry.
Steve Plunkett is currently Director of Internet Marketing at MCC in Texas. He has been involved with the creation of more than 500 websites during his career. Steve has run both an ISP web design firm and an interactive advertising agency. His current focus is on social media and its impact on Search Engine Marketing.
About the Web Marketing Association:

The Web Marketing Association was founded in 1997 to help set a high standard for Internet marketing and development of the best websites on the World Wide Web. Staffed by volunteers, this organization is made up of Internet marketing, online advertising, PR, and top web site design professionals who share an interest in improving the quality of online advertising, internet marketing, and website promotion.
The Web Marketing Association is the producer of the WebAward Competition. Now in its 13th year, the WebAward is the premier annual website award competition that names the best Web sites in 96 industries while setting the standard of excellence for all website development.
Media Contact:

William Rice

President,

Web Marketing Association, Inc.

wrice (at) webaward (dot) org
About WebmasterRadio.FM:

WebmasterRadio.FM lifts the "veiled curtain" of the Internet, bringing the business community together through an interactive radio network. Its listeners are a global group, comprised of everyone from corporate executives and decision makers to small and mid-sized businesses and individual entrepreneurs. WebmasterRadio.FM's stellar line-up of radio programming includes "CoverStory" with Jiyan Wei of PRWeb, WebmasterRadio.FM's official newswire; Fired Up! with Gordon Rudow of Bonfire Communications; "SEM Synergy" with Search Engine Marketing Industry Leader Bruce Clay and more. To tune into WebmasterRadio.FM's live content or check out the show lineup, please visit http://www.WebmasterRadio.FM.
Media Contact: Brandy Shapiro-Babin 954-309-5578
###