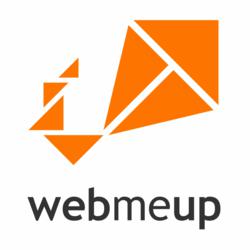 Minsk, Belarus (PRWEB) March 13, 2013
Popular internet marketing software provider WebMeUp announced two game-changing updates this morning. From now on, users can apply WebMeUp to fully customize SEO reports and export valuable SEO data from WebMeUp into CSV format.
*Why white labeling of SEO reports is important*
Now WebMeUp has a white-labeling reporting option to give clients an opportunity to customize their reports with their logo, colors and the text they want to display. That's exactly what every SEO service provider is looking for: turning default reports by an SEO tool into their own branded reports to build lasting customer loyalty.
"Those of our clients on the service side of the SEO spectrum have been longing for the white labeling function in WebMeUp," says Alexandra Shkalikova, Communications Manager, WebMeUp.
"They can now report their SEO job to customers on a way more personal level, explaining things that need to be explained and showcasing their SEO wins. What is more, SEOs can now get rid of every mention of WebMeUp when sending reports to their customers, thus making the fullest impressions they are the ones behind the tough SEO data summarized and presented."
WebMeUp customers can white label standard report templates, added to the software three weeks ago.
*Why CSV export is important*
Today's update makes it possible to export keyword, ranking and backlink data found by WebMeUp into the industry-standard CSV format.
"Unlike other SEO tools, we have a concise 15-day free trial to save our customers' time and help them see if WebMeUp is a fit for their daily SEO needs," continues Alexandra.
"With today's update, our customers who sign up for a free trial can export the data WebMeUp unearths for them into CSV and use it in any tool they like from spreadsheets to online or desktop SEO applications."
Want to stay in the know of coming WebMeUp updates? Connect with the developers through Customer Care, on Twitter @WebMeUpSEO, Facebook fb.me/WebMeUpSEO and Google Plus gplus.to/WebMeUp.
*About WebMeUp*
WebMeUp is the all-in-one web-based SEO solution for bloggers, internet marketers and SEOs. WebMeUp's multi-national team is disseminated between the US, Belarus and Singapore. With 30+ people on board, the company is ambitious to make WebMeUp the number one Internet Marketing tool.