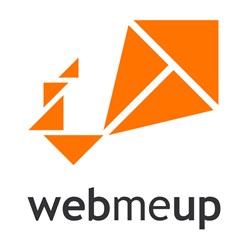 San Francisco, CA (PRWEB) November 20, 2013
WebMeUp, which provides the worlds #1 software for top rankings, announced today the launch of new Page Audit Module. The new feature not only gives users access to a variety of accurate on page metrics, it also lets users get actionable on page advice, specifically tailored for users' sites and keywords – right in WebMeUp software.
"Accurate SEO stats are cool, but not every site owner is fit to interpret them for their sites best interests. What we wanted to achieve with WebMeUps new Page Audit Module was to give users a medium to both get accurate on page stats and have them explained right in their dashboards," says Viktar Khamianok, CEO, WebMeUp.
"Our paid users fall into 2 vast categories: they either optimize their own ecommerce sites or run SEO companies. According to the first feedback were receiving in real-time now, both categories find the new feature truly a life saver. Ecommerce site owners finally know how exactly they can improve their sites on page. Agencies have got a ready-made solution to process complicated SEO data to their clients and give grounds for the improvement moves they suggest," explains Viktar.
"Whether youre optimizing your own site or do SEO for a living, sign up for WebMeUps free trial now and see the new Page Audit Module in action," sums up Viktar.
*Heres how WebMeUps new Page Audit Module works*
1. All SEO weaknesses become clear
The tool quickly finds and shows all page's weaknesses missing titles, badly optimized texts, poor link anchors, broken links, outdated scripts everything that stands in the way of better page rankings!
2. Users get to know how to fix these problems
Page Audit tells users how to fix the problems what to do and how to do it. And if they are critical, the tool will show them in the special "Errors" section, so that site optimizers tackle these issues first.
3. Clear advice on keyword usage is provided
Page Audit gives clear advice on keyword usage on a site page. Users see how to optimize every part of a page, including titles, descriptions, heading tags, content, URLs, anchor texts, and ALT attributes for images.
4. Competition on page strategies are unveiled
What's more, the tool will show users what their top-ranking competitors do on their pages to get outstanding results. In most cases, these winning strategies are easy to replicate, so all users need to do is see "success bits" in their WebMeUp dashboard and apply them to their sites.
More information on the hot-off-the-press Page Audit Module is available at http://webmeup.com/page-audit.html.
About WebMeUp
WebMeUp (http://webmeup.com/) produces all-in-one SEO software, backlink index, free online backlink tool and SEO API. With advanced technology underneath them, each of WebMeUp's products is the world's best SEO solution, catering for a variety of tasks and budgets. Launched in January 2013, WebMeUp currently has 30,000 customers on their record. Join our online community to be the first to know about latest SEO happenings and share your experience with knowledgeable peers. Go to http://forum.webmeup.com/ , and follow us on Facebook (fb.me/WebMeUpSEO), Twitter (@WebMeUpSEO) and Google+ (gplus.to/WebMeUp).
For all types of inquiries, please contact http://webmeup.com/support/: you'll be headed over to the right team member in no time.