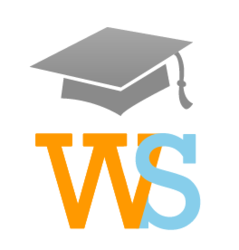 (PRWEB) April 30, 2013
WebsiteSchool.com completed a four-day training seminar this past weekend to train South Florida Start-up's and Bloggers on Website Development and SEO. The training took place at Nova Southeastern University, April 25th – 28th.
Led by the founder of WebsiteSchool.com Brett Napoli, students learned the basics of the web, domain names, design, WordPress and marketing. At the end of the first three days, students had a completely developed website using WordPress software engine. Each site also included a base template, customized navigation and plug-ins. The goal is for every student to be able to walk away with a complete understand on how to install, build and manage a website.
The fourth day of the training event focused on SEO (search engine optimization) and was led by Benjamin Evans of Domain Millwork, a Miami-based domain-name-development company. In building a website, there are many decisions that influence how a website ranks in a particular search engine such as Google. During the SEO sessions, students were walked through the important steps in creating a website that will rank organically, including the URL, page title, meta description, header tags, content formatting, images, video, internal linking, external linking, social bookmarking, reader comments and page authorship.
Other topics discussed during the event included Google Adwords campaigns, Google AdSense monetization, Conversion Rate Optimization and Social Marketing.
To learn more about upcoming WebsiteSchool.com live training events, visit https://www.websiteschool.com/live-training/.