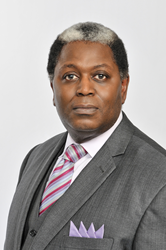 Parsippany, NJ (PRWEB) May 11, 2015
Weinberger Law Group is pleased to announce the addition of former Deputy Attorney General and NJ Superior Court Judge for Ocean County, Marquis D. Jones, Jr., to its team of family law attorneys. Jones decision to re-enter private practice with New Jerseys largest divorce and family law firm follows a decades-long career in public service, most recently, as a Superior Court Judge.
It has been an honor and privilege to serve New Jerseys citizens as a member of the Judiciary. I now look forward to using my family law court experience to serve the families of New Jersey in a different way, Jones said in a statement about his retirement from public service and return to private practice.
Originally from Paterson, Marquis D. Jones, Jr. began his career in the United States Air Force, serving in the USAF from 1976 through 1987 and rising to the rank of Staff Sargent. Following his military service, Jones earned his J.D. from Rutgers Law School in 1994. He then worked in private practice for the next decade before being appointed Deputy Attorney General for the New Jersey Office of the Insurance Fraud Prosecutor (OIFP) in 2004.
The New Jersey Legislature installed Jones as a NJ Superior Court Judge for Ocean County in January 2008. Judge Jones was one of only two African Americans to serve on the Ocean County Superior Court bench at the time. During his tenure in Family Court, Jones presided over countless divorce, child custody matters, non-dissolution and juvenile cases. Judge Jones was also designated lead Children in Court Judge. In this role, he authored opinions in child abuse and neglect cases.
Ensuring the health, safety, and welfare of children was and will remain a focus of mine, says Jones of his record.
Jones is pleased that his decision to enter private family law practice has provided him with the opportunity to work with Weinberger Law Group. Several of the firms attorneys are certified in matrimonial law by the New Jersey Supreme Court, and founder of Weinberger Law Group, Bari Z. Weinberger, regularly contributes to the New Jersey Law Journal as well as serves as an Associate Author of the New Jersey Family Law Practice, 15th Ed., 2013, a treatise utilized by virtually every family law judge and practitioner in the State of NJ.
Weinberger Law Group is a dynamic group of attorneys who truly serve their clients best interests. It is satisfying and rewarding to work alongside family law attorneys who are so knowledgeable in their field and who work so hard for their clients, he adds. Jones practices out of the firms Mount Laurel office.
Weinberger Law Group is New Jerseys largest family law firm and deals exclusively with matters pertaining to divorce, child custody, child support, alimony, division of assets, same-sex marriage and domestic partnerships, domestic violence matters, and all other aspects of family law.
In addition to having an office in Mount Laurel, Weinberger Law Group offices are located in Parsippany (headquarters), Basking Ridge, Hackensack, and Freehold, New Jersey. To learn more about Weinberger Law Groups trusted team of family law and divorce attorneys, please visit http://www.WeinbergerLawGroup.com or call (888) 888-0919.