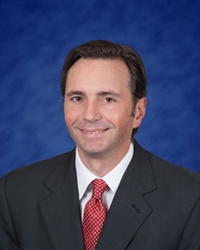 Tampa, Fla. (PRWEB) December 16, 2014
WellCare Health Plans, Inc. (NYSE: WCG) announced it has appointed Blair Todt to the newly created position of senior vice president, chief legal and administrative officer and secretary, effective Dec. 15, 2014. Todt will be responsible for the legal, government affairs, public policy, business development, external communications and corporate strategy functions, and will serve as WellCares corporate secretary. He will continue to report to Dave Gallitano, WellCare's CEO and chairman of the board, until Ken Burdick, who was recently named CEO, assumes the role on Jan. 1, 2015. Lisa Iglesias, senior vice president, general counsel and secretary, will be leaving the company in early 2015 and has agreed to assist with the transition.
Todt most recently served as the companys chief strategy and development officer, a role he assumed in 2013, and joined WellCare in 2010 as the chief compliance officer. Prior to joining WellCare, Todt served as senior vice president, general counsel and corporate secretary of MedCath Corporation, a national health care provider. He previously served as deputy general counsel of compliance and litigation at BearingPoint, and was formerly a partner in the New York law firm of Carter, Conboy, Case, Blackmore, Maloney and Laird. Todt also served as a law clerk to United States District Judge Constantine Cholakis of the Northern District Court of New York. He received his bachelors degree in political communication from The George Washington University and his juris doctorate from Brooklyn Law School.
In working closely with Blair over the past year, he has consistently demonstrated the unique skills and qualifications required for this important role, said Burdick. Uniting these critical functions under one executive leader will help to ensure a more effective and efficient execution of our key strategic and operational priorities, and facilitate collaborative relationships with our government partners, said Burdick.
About WellCare Health Plans, Inc.

WellCare Health Plans, Inc. provides managed care services targeted to government-sponsored health care programs, including Medicaid, Medicare, Prescription Drug Plans and the Health Insurance Marketplace. Headquartered in Tampa, Fla., WellCare offers a variety of health plans for families, children, and the aged, blind and disabled. The company serves approximately 4 million members nationwide as of Sept. 30, 2014. For more information about WellCare, please visit the company's website at http://www.wellcare.com or view the companys videos at http://youtu.be/tWeMyxFaxgE.
CONTACTS:

Investor