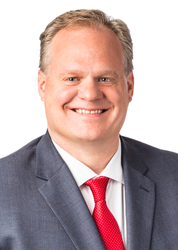 Lenexa, Kan. (PRWEB) May 05, 2015
After conducting a nationwide executive search led by healthcare leadership solutions firm B. E. Smith, West Holt Medical Services in Atkinson, Neb., has hired Bradley Pfeifer as chief executive officer. A skilled healthcare executive with more than 10 years of leadership experience, Pfeifer will assume his new duties on June 1st.
Brad brings a proven track record leading organizational strategy as well as a keen understanding and success in building strong relationships with physicians, said Bryan Rentschler, president of the West Holt Medical Services Board of Directors. Brads leadership and dedicated focus on patient care will be a great benefit to the hospital and community.
Formerly, Pfeifer served as marketing and business development manager at Nebraska Orthopaedic Hospital in Omaha. In this role, he provided leadership for the hospitals marketing, sales and strategic development. Previous executive positions include serving as senior vice president at Orthopaedic Marketing Group in Omaha, and senior marketing consultant at Principal Financial Group in Des Moines, Iowa.
West Holt Medical Services was seeking a healthcare executive with a high sense of integrity and a leadership style that complements the hospitals mission and vision, said Mick Ruel, vice president of executive search for B. E. Smith, the healthcare executive search firm who conducted the nationwide CEO search for West Holt Medical Services. Brads experience and leadership style were the perfect fit.
Pfeifer earned his Master in Healthcare Administration from Clarkson College in Omaha, Neb., and a Bachelor of Science in Business Administration from the University of Nebraska Lincoln. He is board certified in healthcare management and a fellow of the American College of Healthcare Executives (ACHE). He is a professional certified marketer through the American Marketing Association (AMA) and a member of the Society for Healthcare Strategy and Market Development (SHSMD).
About West Holt Medical Services:

West Holt Medical Services is a 17-bed critical access hospital and rural health clinic providing well-rounded family healthcare with respect and understanding for the physical and emotional needs of North Central Nebraska communities. For more information, visit http://www.westholtmed.org.
About B. E. Smith:

Founded in 1978, B. E. Smith is a full-service healthcare executive search firm and the top-ranked provider of senior-level leadership services including Interim Leadership, Executive Search and Advisory Services. Veteran healthcare recruiters and regional healthcare experts partner with each client to create customized solutions. B. E. Smiths proven methodology has resulted in the recent placement of more than 900 leaders into healthcare organizations worldwide. The firm utilizes a comprehensive sourcing strategy incorporating the latest marketing techniques, association partnerships, social networking and one of the largest databases of skilled senior-level healthcare executives in the industry to deliver immediate results in todays complex healthcare environment. For more information, visit BESmith.com or call 855-254-8261.