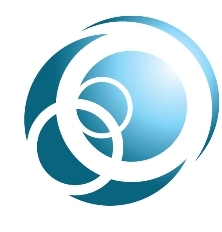 Perth, Western Australia (PRWEB) November 16, 2012
Google, which has been very busy this year changing their algorithm and developing new products and features, has now turned its attention to attracting more developers and businesses by adding new features to Google Maps and Google+. Googles intent is to make Google+ more business-friendly, and to help businesses monetise Google Maps.
Google has added two extensions to Google Maps which make it easier for businesses to add Google AdSense to their Google Maps site. The first extension consists of six new ad formats. These formats feature link units of topics that are directly relevant to the sites content, as opposed to direct ads. The user simply clicks on a topic from a list, and Google sends them to a page of ads. This means that the space for one link can be turned into an entire page of ads.
The other extension allows users to customise the designs of their Maps Ad Units. This includes options to customise the colours of the units border, background, text, links, and URL. The intent is to allow users to incorporate the Maps Ad Units into their websites in a more visually friendly environment.
The new Google+ features that are specifically for business include video meetings integrated with Google Drive, Gmail, and Google Calendar, and private sharing within an organisation. The private sharing option allows users to mark Google+ posts as restricted, and specify exactly who is given access to the post.
The video meetings will be done on Google Hangouts, and will allow up to 10 people to conduct a video meeting from a phone, tablet, or laptop. The hangouts can be accessed directly from Google Calendar.
A new series of administrative controls has also been launched to help users ensure that only those for whom content is intended are allowed access. Google is also working on a mobile version of Google+ which will have more administrative controls and more features for enterprise users.
James Corby, Business Development Director for Oracle Digital, sees the changes as a positive for his customers: Any time Google adds more features to its product, it has industry-changing implications. In this case, we see the features becoming more and more popular as more businesses use Google Maps and Google+. While they are great for businesses, they also come with a caveat: if you dont stay on top of the changes and use Google Maps and Google+ as an integral part of your web marketing campaign, your competition will, and you will be left behind.
Corby continued, Luckily for our customers, we have incorporated virtually every improvement Google has made to their product into our clients campaigns as soon as they were available. We have stressed the importance of using Google+ and Google Maps to our clients from day one. A lot of other companies are scrambling to get programs into place, but ours are already up and running extremely well.
Corby concluded, Google has done a great job this year of turning itself back into what it was before people started gaming it, and it has given businesses some great tools to work with along the way. We are proud to do our part in helping businesses maximise the great features that Google has to offer.
Oracle Digital is a web marketing company in Perth. They specialise in one-stop solutions for businesses that need an integrated Internet marketing campaign.
See their website for more details: http://www.oracledigital.com.au/ or call them at 1300 899 851.