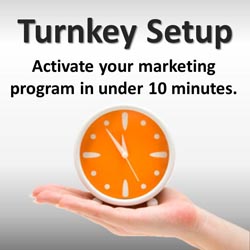 (PRWEB) February 11, 2013
In the world of online marketing, 'inbound marketing' is a trending buzzword. But why should busy dentists have to keep track of dental marketing trends? Internet Dental Alliance, Inc. (IDA) agrees that they shouldn't they already have their hands full keeping up with trends in their own industry, not to mention managing their own dental practices. That's why IDA automatically incorporates inbound dental marketing into its new dentist websites (New Patient Portals) — along with dozens of other powerful online strategies.
IDA Portals are designed to let dentists focus on treating new patients, instead of worrying about how to find them. Part of its mission is to monitor online dental marketing trend and evaluate them to separate the fads from the shifts in consumer behavior. Inbound marketing is one of those shifts that is already making a big difference in response to the way consumers are now shopping for their new dentists.
Doctors who only use old-school advertising are missing out on the powerful new marketing strategies the internet makes possible, says Jim Du Molin, founder of Internet Dental Alliance and a dental practice marketing expert. Successful dental marketing today means embracing new online technology and the strategies that arise out of it. But dentists don't have time to stay on top of it — so we do it for them, automatically.
Doing an online search for 'inbound marketing' results in thousands of definitions. But they generally align along a single spectrum that involves attracting potential prospects to a website with relevant, educational, engaging content that addresses the topic they're searching about. Old-school 'push' marketing advertisements interrupt people during their activities think of a TV commercial for denture cream cutting into a high-speed car chase.
IDA automates inbound marketing for dentists. Its Portals provide doctors with their choice of hundreds of pre-written articles on dental care topics consumers are searching for online. Its cutting-edge search engine optimization (SEO) system is based on organic search keywords, and is completely customized for each dental office. Dentists can set up their own targeted lead generation system within minutes.
For more information about IDA's customizable automated dental marketing tools and systems, visit the website at http://InternetDentalAlliance.com/
About Internet Dental Alliance, Inc.
IDA is North America's largest provider of websites for dentists and dental directories. It provides dental practices with automated online dental marketing services such as dental practice websites, website design, find-a-dentist websites, and other dental management resources.