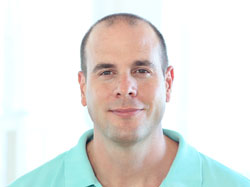 Sydney, NSW (PRWEB) April 26, 2013
Search engine pages help billions of Web users worldwide find the information they need after they type in a few words or a phrase, but that's not all these pages do. With a little careful observation and analysis, business and website owners can also benefit from using search engines; by knowing where to look for suggestions for related searches, marketers can discover exactly what these search engines want to see in websites. SuperFastBusiness founder James Schramko's new SEO update video shares an exercise that can help immensely improve a site's content and, consequently, search results rankings.
The process is quite simple, as the CEO explains in the video. The first steps are to examine the words on one's page title or page content and to type in the main topic on a major search engine's search box. "Scroll down to the bottom of the page and see what the related searches are. Thats what (the search engine) would like to see on your website where relevant," Schramko points out.
An example of a key phrase to type in would be "office equipment" (for a company in the business of selling office equipment, for example). After pressing "enter," scrolling down the page would reveal the search engine's suggested searches that are related to the phrase; these can include "office equipment examples," "office equipment and their uses," and "office equipment in accounting."
"Now, if I were in that business and I had any of these related searches, then I will be making sure that I make one page per related topic, and then Ill make sure these are findable with my navigation structure on my website," the seasoned entrepreneur says. "That way, (the search engine) is getting a really good feel for what your site is about, and its relevant."
A business owner now has an excellent and informed opportunity to improve on existing content or create new website content that meets the search engine's standard for relevance and high quality. Each page can now include specifications, descriptions, images of what it is about, and a clear call to action encouraging Web visitors to go in the direction the site owner would like them to take.
"You might even get your phone number called, your forms filled out, or someone ordering something if you keep doing this," emphasizes Schramko. "If you could do this 10 times a week, you would end up with a huge website in just one year from now. So go and do the exercise."
For more helpful guidelines on improving one's overall website value and to experience website promotion strategies that craft quality content and boost website rankings, check out Schramko's specialized services SEOPartner and LinkJuice today.