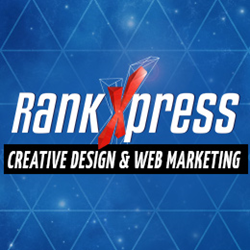 Toronto, ON (PRWEB) February 28, 2015
There are many different methods to being successful online, and RankXpress has come across all of them. However, as a team made up of a variety of different professionals with years of experience working online, the company understands that sometimes these quick fixes and new trends arent exactly the keys to success. Sometimes, online success can only be achieved by sticking to the tried and true methods that work.
One of the reasons why using tried and true methods is that search engines like Google dont use static algorithms. Instead, these algorithms are changed or outright replaced on a regular basis. Most of the time, these changes are done to stop unscrupulous web designers from taking advantage of some kind of loophole in the previous algorithm. These loopholes can be exploited to give some websites higher rankings in search results than they might otherwise receive. What this means is that any website out there making use of these loopholes, which quick fixes and tricks often do, will suddenly be knocked off the top of the results lists and have to begin working upwards again.
By using professional marketing methods that work, websites can not only reach the top of Googles search results, but stay there without worry as new algorithms are rolled out. RankXpress strives to use only the best SEO and online marketing techniques so that clients dont have to fear suddenly losing traffic. Instead, each clients website will use only methods that follow Googles best practices so that the businesss online presence is never endangered.
Making use of these dependable, upstanding marketing and SEO strategies makes a website sustainable in the long run. Businesses wont lose traffic once a new algorithm is implemented, nor will a business need to make major overhauls to the website in order to remain compliant with Googles newest standards.
This doesnt mean RankXpress is inflexible or will never consider using new SEO techniques. On the contrary, being flexible is absolutely vital to converting potential customers into paying customers. The professionals on the team know how to evaluate new SEO methods and tricks and how to make these new methods work for clients. Businesses who are interested in succeeding online, but may need a bit of help may wish to contact RankXpress at http://www.rankxpress.com.
About RankXpress:
RankXpress offers website design and search engine marketing services. The company works with businesses to assist them in increasing their ranking on search engines, analyze conversion data, and more. RankXpress is comprised of professional experts who can provide these services at a very reasonable cost.