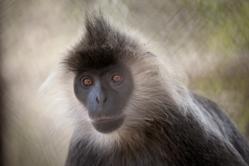 New York, NY (PRWEB) April 09, 2013
Wildlife Alliance has forged an absolute connection with Absolute Travel, the worlds top luxury travel specialists, creating your ideal journey, offering travelers the opportunity to go on socially and environmentally-conscious journeys to Cambodia, visiting Wildlife Alliances forest and wildlife conservation projects. This is the first organized eco adventure tour in the region.
Travelers will have the chance to discover the pristine beauty of the Cardamom Mountains by patrolling with the forest rangers who keep this habitat safe; get up close and personal with the 1,200 animals that have been rescued from the illegal wildlife trade and are receiving care at the Phnom Tamao Wildlife Rescue Center; connect with the community members of Sovanna Baitong who have transformed their lives from being former illegal poachers and loggers to sustainable farmers and small business owners; explore the natural wonders of Chi Phats ecotourism project, situated amid stunning mountains, rivers, rainforests, wetlands and mangroves; and relax in luxurious four-star floating tents on the Tatai river.
Absolute Travels philanthropic endeavor is the link for travelers who want to experience life-changing trips while creating a deep, meaningful connection with the people and places they see. This new travel opportunity enables people to do good by nurturing the places and communities they visit. This absolute connection will be the gateway to increasing the awareness and sustainability of Wildlife Alliances projects in Cambodia.
For more information on this emerging ecotourism destination, ecotourism resorts and Absolute Travels exclusive philanthropic journey to Cambodia, visit Wildlife Alliances Absolute Awareness page.
About Wildlife Alliance:

Wildlife Alliance provides direct protection to forests and wildlife in danger. The organization provides technical assistance and critical thinking to governments in developing countries to preserve biodiversity and rainforests. Wildlife Alliance has achieved proven results in curbing wildlife trafficking, preventing agro-industrial plantations and mining from destroying tropical forests, and working with farmers to stop community encroachment on forestland. Wildlife Alliance is the leader in direct action in the Southeast Asian tropical belt.
For more information about Wildlife Alliance, the leader in protecting the forests and wildlife in Southeast Asias tropical belt, visit http://www.wildlifealliance.org.
About Absolute Travel:

Absolute Travel is a company of trusted, passionate travel specialists who create customized luxury travel tours to inspiring travel destinations. Their expertise, knowledge, and personal relationships allow them to design journeys that are rugged and adventurous, urban and ultra-sophisticated, or the perfect blend of both. Whichever you prefer, you can be certain that your luxury vacation will be filled with exclusive opportunities that only Absolute Travel offers. In addition to creating life-changing trips, Absolute Travel is committed to nurturing the places they love alongside their partners in Absolute Awareness.
For more information about luxury travel company, Absolute Travel, visit http://www.absolutetravel.com.