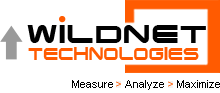 Noida, India (PRWEB) November 23, 2013
Wildnet Technologies, which is recognized among the top 50 fastest growing technology firms in India, has announced some exciting offers for the ensuing Christmas and New Year Holiday. In a bid to bring a cheer for businesses across the world during the New Year the company will be offering significant discounts in various services like website designing, link building, SEO services etc.
Wildnet is offering some of the best deals for business owners on Christmas. The company has announced up to 25%+15% off on standard price till 31st December 2013. The undisputed leader in internet marketing and website development industry is offering heavy discounts on SEO plans namely Castling 20, Checkmate 40, Checkmate Plus 80, Checkmate Plus 120, Checkmate Final 200.
Besides standard SEO packages, the company is also offering discounts in Dedicated Full Time SEO Resource, Dedicated Full Time Mobile App. Resource. In the face of on-going stiff competition when small and medium sized enterprises find it tough to have a strong foothold in the online business domain, Wildnet Technologies is offering awe-inspiring Static Website Designing and Dynamic Website Designing Offer that will definitely help online businesses to earn a higher level of visibility in the targeted niche.
Moreover, the company is offering 30% off Link Building Services which includes Guest Blog-Post links, Article Links, Social Bookmark Links, Online Classified Links, Web Links, Customized Link Removal Services, Back-Link Audit Report etc. For more details about the offers and discounts one can visit to http://www.wildnettechnologies.com/christmas-offer/ .
About Wildnet Technologies
Wildnet Technologies is recognized as Indias top SEO outsourcing agency. The marketing and advertising campaigns offered by the company are highly impact ful and result-oriented. The services offered by the company include search engine optimization (SEO), pay per click (PPC) advertising, website design services, mobile app development services, link building, offshore SEM services etc. The company has been awarded ISO 9001:2008 certification which is an international standard that ensures superior quality products and result-oriented services. The company, that also holds accreditation of being Google Adwords partner, has an impressive client base.