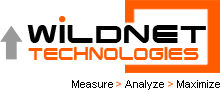 Noida, India (PRWEB) September 27, 2013
Wildnet Technologies offer resume writing services to B2B customers or professional firms so that they market and sell successfully their services over the internet. Recognizing the fact that resume is the greatest asset of every individual, our team of experienced resume writers customized the benefits being offered to our B2B customers.
Writing a resume is completely a skilled process and entirely different from writing any other promotional business material. If its not sound enough to get that big career break, it will get into trash and you may face difficulty in getting your dream job. But, if your resume stays abreast and sounds like a professional resume, you will definitely expose as an expert in your educational or professional field. Therefore, it is imperative to hire professional resume writing services for positive coverage of your credentials and qualifications. Since its our latest launch, we are putting tremendous efforts to provide high quality resume writing services to our B2B clients at unbelievable affordable prices.
Wildnet Technologies has successfully launched expert resume writing services for B2B clients to help them open the doors to other public relation activities. Our features include team of highly skilled resume writers; quality focused writing, ability to meet standards within the stipulated time frame, manual checking of every writing, thorough revision, reviews, 100% authenticity, full customer support, affordable packages and 100% privacy guarantee. Our resume writing professionals has extensive years of experience that can help our clients to get killer resumes that will surely make them stand out and demand to be noticed.
About Wildnet Technologies Pvt. Ltd.
Wildnet Technologies Pvt. Ltd, a leading online marketing company that helps businesses to achieve their career objectives. The company not only offers resume writing services to B2B clients, rather its a 9001:2008 certified company and Google AdWords Certified Partner that specializes in providing SEO services, SMO services, Web Designing Services, Web Development services, Mobile Application Development services, Link building and PPC services. They started their business operations in Noida, India in the year 2006 and till now they take pride in delivering top-notch services to both their national and international clientele.