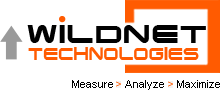 Noida, India (PRWEB) July 30, 2013
Paying heed to the growing needs of its customers, Wildnet Technologies has launched its much-anticipated Facebook Marketing Services. These services have been custom designed and developed for both small and big business owners. The services will include Facebook Business Page Setup and ad Setup along with its regular update, maintenance and monitoring.
According to the company, there are very less agencies which have the required experience, tools and resources to take care of Facebook Marketing services. That is why maximum numbers of companies fail to utilize the power of Facebook, in a proper and conducive manner. This is the reason why Wildnet Technologies, which has many years of online experience, has to step in with its updated and dynamic Facebook marketing services.
In last few years, social media marketing services have gained popularity. The proper use of social media platform can take any business to a much greater heights. This is the reason why significant numbers of leading business organizations are utilizing Facebook to promote their products and services.
With the help of Facebook marketing any organization can improve the ranking of their website in the online world. This website rank improvement subsequently increases the amount of traffic to the targeted online address which ultimately benefits the business.
Proper implementation of Facebook Marketing technique offered by the company can help an online address better connect with its present and target customers. But, for best advantage it is compulsory that such marketing is handled by agency which has ample amount of experience of online industry.
There are many reasons why Facebook marketing services is the need of the hour. The prime of them is that, Facebook is currently one of the most visited website in the complete world. This website at present has more than 500 million active users. But, it is not the number of users that is important, but it is their activity which holds higher significance. According to some experts, on any given point, considerable percentage of the Facebook users remain logged in on this social media website. It is this aspect which gives ample opportunity to any organization to market their brand to the customers.
About Wildnet Technologies
Wildnet Technologies is one of the most well known and credible online advertising and marketing agency. The firm is an Google AdWords and ISO 9001:2008 Certified company. The operation of the company started in the year 2005 and within a very short time period, due to its dedicated and disciplined efforts, has been able to gain a much significant rate of growth momentum.