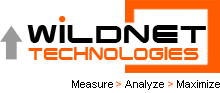 Noida, India (PRWEB) March 31, 2014
Wildnet Technologies, a city-based SEO company that is widely acknowledged for serving its clients dedicatedly with new and innovative services and measures, has again taken the lead in offering services that improve clients website search engine rankings with its optimized press release writing and distribution service.
Many online businesses are witnessing increased search engine rankings with syndicated press releases being offered by Wildnet Technologies. Being veteran in the SEO industry, Wildnet Technologies understands that in web search, changes are very frequent i.e., online users have a tendency to elaborate their search and they also refer to online news sources. Considering the same, the company has been offering optimized press release writing and distribution service to the clients as it is an excellent way of improving organic search engine rankings.
Wildnets optimized press release creation and distribution service is successfully driving increased website visibility and traffic for many of our clients. Optimized press release distribution plays a key role in successful online marketing campaign as it provides higher ranking in news search engines, directly connects to target audiences, increase website visitors, increase business visibility, boost traffic and to name a few. Our press release creation and distribution service is aimed to provide more and more visibility to clients business, said the CEO of Wildnet Technologies while highlight the service.
The company stresses on the importance of well-written press release as inaccurate, poorly written or unedited press release find no place in search engines. The team of professional and efficient copy writers write promotional and SEO-enhanced press release for business promotion and online distribution. The releases were distributed in various promotional channels after thorough proof reading process.
About Wildnet Technologies
Wildnet Technologies Pvt. Ltd is acknowledged as one of the premium online marketing company that delivers top-notch services at affordable prices. The company holds forte in search engine optimization (SEO), pay per click (PPC) advertising, offshore SEM services, mobile app development services and website design services. The SEO services offered by the company are highly result oriented and designed specifically to greater ROI. With the help of extensive years of experience in online marketing industry, the company understands and tracks the website needs and preferences of highly esteemed clients. So far, the company has served various domestic and international clients with best-in-class digital marketing and web development services and authentic track record. Furthermore, the ISO 9001:2008 certified company is also a certified partner of Google Adwords and these accreditations help Wildnet Technologies to better assist its clients in improving their online reputation and creditability.
Contact Details:
Wildnet Technologies Pvt. Ltd.

30, Sector 63,

Noida – 201301 (UP)

INDIA

website : http://www.wildnettechnologies.com