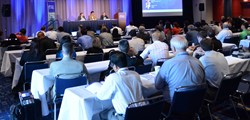 Boston, MA (PRWEB) August 07, 2013
Does big data change everything? The debate will be raging fast and furious this year at Predictive Analytics World (PAW) Boston (September 29 October 3, 2013), and attendees who register before August 9 can save up to $ 400 on front row seats.
Its guaranteed to be an entertaining discussion. Over the course of five days, top analytics experts from TripAdvisor, Hewlett-Packard, Goldman Sachs, Citigroup and other worldwide companies will rendezvous in Beantown to share their success stories and swap predictions for the future of data.
Samples from the comprehensive agenda include: