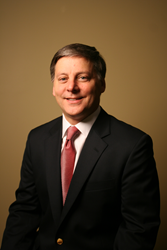 Danvers, MA (PRWEB) April 21, 2015
Wireless Analytics, LLC, a pioneering provider of managed mobility services, has been recognized by the Boston Business Journal as the 25th fastest-growing private company in Massachusetts. The ranking was announced at a recent event celebrating the 2015 Pacesetters, the Boston Business Journals annual list of the fastest-growing private companies in Massachusetts.
Wireless Analytics was ranked among 70 privately held businesses in the state that recorded the fastest revenue growth from 2011 through 2014. This is the second year that Wireless Analytics was honored with the award. Wireless Analytics was ranked 29th among last years Pacesetters.
Wireless Analytics has regularly gained recognition in recent years as one of the fastest growing private companies in the Boston area. In addition to being ranked to last years Pacesetters, Wireless Analytics was ranked among the top 60 fastest growing privately-held telecommunications companies on Inc. Magazines annual Inc. 5000 in 2013 and 2014. Wireless Analytics has also garnered industry recognition for consistently high customer satisfaction ratings and innovative solutions.
More information, including the full 2015 Pacesetters list, can be found on the Boston Business Journals web site.
About Wireless Analytics
Wireless Analytics makes mobility management easy and efficient. Since 2003, Wireless Analytics has helped enterprise customers decrease spend with their carriers, reduce internal IT support costs, enable employee productivity and achieve ROI through mobile technology. Our CLEAN Platform (Communications Lifecycle Expense Analytics), a cloud-based subscription application with high-touch support, empowers businesses through easy access to mobility expense reporting, mobility performance metrics, award-winning support and powerful online procurement, provisioning and asset tracking tools.
Wireless Analytics has been consistently ranked among the highest in customer satisfaction by AOTMP, a leading industry authority on telecom management practices. In 2014, Wireless Analytics was ranked as the 58th fastest growing privately-held company in the Telecommunications Sector by Inc. Magazines Inc. 500/5000, and was named to the 2014 and 2015 Boston Business Journals Pacesetters list as one of the fastest growing private companies in Massachusetts.
To learn more, please visit http://www.WirelessAnalytics.com.
###