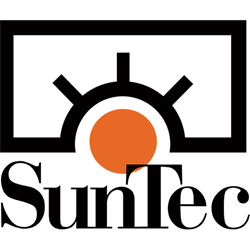 (PRWEB) September 22, 2014
SunTec (http://www.suntecindia.com), the industry's leading provider of end-to-end eCommerce services and solutions, is all set to make greater inroads in delivering multi-channel ecommerce marketplace data management services. This will help the eCommerce merchants and retailers to offer their customers state-of-the-art shopping experience irrespective of the marketplace channel the customers choose to interact with the retail brand.
By strengthening its Multi-channel eCommerce Data Management Services, SunTec attempts to support eCommerce entrepreneurs to effortlessly list, optimize and sell their products on online marketplaces such as eBay, Amazon, Rakuten (Buy.com), NewEgg, Walmart.com, Overstock.com, Online Auction.com, Etsy, Sears.com, etc. The eCommerce professionals at SunTec combine the leading-edge software like ChannelAdvisor, Linnworks, Vendio, eSellerPro, SolidCommerce, Mercent Retail, etc., with expert manual intervention, strictly adhering to the guidelines laid by the marketplaces to create product detail pages, accurately update inventory levels on every website and marketplace, and manage order-to-cash process efficiently using Stone Edge, Brightpearl and other order management systems.
"We are excited to further expand our Multi-Channel eCommerce Data Management Services by benchmarking our existing capabilities with market best practices. It has become critically important for online merchants to be active across all the available channels to accelerate business growth, said Ravi Kant, VP, eCommerce Division at SunTec. The service expansion is well in place with the companys objective to further build on its experience of over one and a half decades, and in-depth understanding of eCommerce tools and services. Considering the rapid growth in the eCommerce space, he further added that the consolidation process will continue.
The Company already provides a comprehensive suite of eCommerce services targeted at both existing online sellers and those new to eCommerce including entrepreneurs planning to add an online channel to their existing brick and mortar shop. SunTecs core eCommerce services include eCommerce website design and development, catalog processing and management, product description writing and image editing, eCommerce data optimization, search engine marketing and optimization, and eCommerce back office support services, etc., making it a one-stop shop for complete ecommerce online store management.
About SunTec India (http://www.suntecindia.com)
SunTec India helps online retailers provide right and timely product information, and a uniform multi-channel shopping experience to drive customer loyalty. With an experience of 15+ years and a clientele of over 1,500 eCommerce stores, SunTec delivers complete and custom-built product data upload and management services to e-tailers across the globe. SunTec is ISO 9001:2008 Certified for Quality Management and ISO 27001:2005 Certified for Information Security Management.
Besides eCommerce services, SunTec offers a mixed pool of services in business process outsourcing including Data entry and related services, web and mobile application development, document conversion and digitization, photo editing and content production services, etc.
Please contact SunTec India for more details.
Contact Info

Ravi Kant