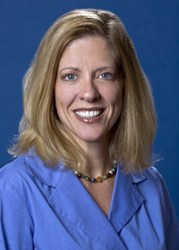 Dallas, TX (PRWEB) July 14, 2013
Julia Gibson has served as a strategic partner to Witmer Group for the past two years and now brings her Marketing and Public Relations experience direct to Witmer clients as Managing Partner. In her new role, she will help steward existing client business and direct new business development. Previously Ms. Gibson was director of marketing and public relations for a national Oracle consultancy.
I wanted to be part of a progressive agency and contribute more directly to its business goals," said Ms. Gibson. Another attraction is the opportunity to work closely with founder Kristina Witmer. After spending my career toggling between mid-size agencies and privately-owned companies, I really value Witmer Groups measurable success, scalable business model and diverse account base.
Ms. Gibsons unique career track includes a mix of high-tech, retail & e-commerce branding, sports marketing, and public relations with brands including: Neiman Marcus, 7-Eleven, Nokia, ClubCorp, Beckett Media, The Staubach Company, and Republic Property Group. She will help refresh and develop online brand equity for existing accounts as well as make inroads in Witmers other locations along the east coast.
Witmer Group was a strong contender before, but we have officially entered the realm of Marketing Powerhouse, says Kristina Witmer, founder and CEO. We cant wait to roll out our next phase of client services. Seriously, we will blow your hair back. Julia is a superstar.
About Witmer Group

Witmer Group is a premiere online marketing and branding firm based in Dallas, TX and offers a broad spectrum of SEO and website marketing services including lead generation support, brand management and buzz-worthy campaign development. For more information about Witmer Group, visit http://www.witmergroup.com
FOR MORE INFORMATION CONTACT: KRISTINA WITMER 888.275.2840 EXT 108