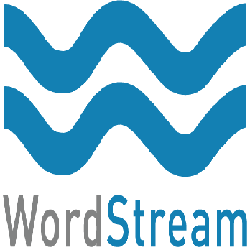 Boston, MA (PRWEB) December 03, 2012
WordStream Inc., a provider of search marketing software and PPC management solutions, will be partnering with other search industry experts to give a presentation on Driving Social Further down the Conversion Funnel at the Search Insider Summit on Saturday December 15, 2012, at 10:15 am.
This presentation is one of several that will be hosted during the four-day Search Industry Summit conference hosted at the Stein Eriksen Lodge in Park City, UT.
The Driving Social Further Down the Conversion Tunnel talk will be presented by WordStream Founder and Chief Technology Officer Larry Kim, along with panelists including Chris Baggott, Chariman at Compendium; Dhiren DSouza, President and Co-Founder of SearchForce; and Chris Zaharias, Chief Revenue Officer at Triggit.
Together the panelists will examine where social media sites such as Facebook, Google+, Pinterest, and Foursquare belong in the conversion funnel. Despite reports of some businesses reaching major success on Facebook and generating impressive ROI, many marketers remain confused when it comes to incorporating Facebook and other social media networks into their overall search strategy.
Panelists will discuss how businesses can best use Facebook to build their brand and how to take advantage of the predominately untapped revenue streams social media sites can offer.
To take advantage of this learning opportunity, sign up for the Search Industry Summit 2012 Conference today.
About WordStream:

WordStream Inc. provides search engine marketing software and PPC services that help marketers get the maximum results from their PPC and SEO efforts. WordStreams services deliver quality traffic, clicks and conversions for businesses looking to improve their pay per click advertising efforts. WordStream's easy-to-use software allows for more effective paid and organic search campaigns by providing the 20-Minute PPC Work Week, a customized workflow that guides marketers through steps that can greatly improve their AdWords campaigns.
WordStream has gained positive media attention in the past for its free PPC tool, the AdWords Performance Grader, which evaluates users' PPC accounts and provides valuable key tips for improvement. The pay per click advertising company WordStream also offers industry-recognized keyword research and PPC bid management solutions that help small businesses grow and discover better results.
About the Search Insider Summit

The winter Summit will take place in the country's most beautiful and renowned skiing resort, Deer Valley in Park City, Utah, at the opening week of the ski season. Whether you are a hardcore skier or not, you will enjoy the fresh air, the stunning views, the hot chocolate by the cozy fire pit, the lavishing parties, the abundant options of adventurous, relaxing or exhilarating activities, and most importantly, the knowledgeable industry professionals and great companies you'll have the pleasure doing business with in the year(s) to come. For more information, visit http://www.mediapost.com/searchinsidersummit/
Media Contact:

Laura Taylor

VP Acquisition & Experience Design

WordStream, Inc.

http://www.wordstream.com

617.849.6124

ltaylor (at) wordstream (dot) com