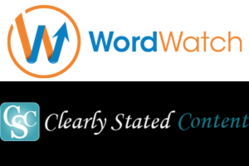 San Jose, CA (PRWEB) June 28, 2012
SEM management specialists, WordWatch, have officially announced their partnership with Clearly Stated Content today. The pairing brings together PPC marketing automation with content marketing to provide a more complete web marketing solution for each companys customer base.
Clearly Stated is a Tennessee-based SEO, copywriting, and social media marketing organization that caters to businesses of any size. They can help produce content for blogs, websites, press releases, landing pages and also provide proof-reading and editing services to their clients.
I think this is going to be a great partnership for us, Trace Ronning, media coordinator and partnership manager for WordWatch, said. We know the value of producing great content, especially with the recent Google updates. Content is king, and when used in conjunction with PPC, it can really help our customers improve their traffic.
About WordWatch:

Founded in 2009, WordWatch is an online AdWords bid management application designed for small business advertisers, marketing consultants and freelancers, and small agencies. The application simplifies the daily management of keyword bids and constantly optimizes a customers AdWords account. WordWatch has offices in San Jose, Amsterdam and Krakow.
Related Links

http://www.wordwatch.com

http://www.clearlystatedcontent.net