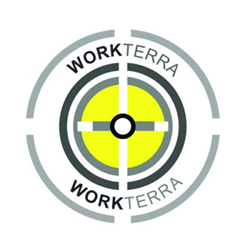 (PRWEB) April 20, 2015
WORKTERRA, a leading provider of Human Capital Management (HCM) software solutions, announces that Gelson's Markets has selected WORKTERRA BenAdmin as their online benefit administration and enrollment application. Headquartered in Encino, California, Gelson's Markets is an operator of 18 full service specialty grocery stores located throughout Southern California. Understanding one-size-fits-all does not work; WORKTERRA BenAdmin delivers an automated, configurable, and scalable solution for the benefit administration and enrollment of Gelson's benefit eligible employees.
"Having a client that shares our values of delivering the best products and excellent customer service always makes for a great partnership. It is a pleasure to welcome Gelson's Markets to our family of clients." – David Rhodes, CEO WORKTERRA
Designed to increase efficiency, promote user engagement, and greatly reduce cost, WORKTERRA BenAdmin offers a single, cloud-based application to centralize, streamline, and simplify the complete benefit election process. The easy-to-navigate administrative dashboard provides Gelson's HR administrators real-time, at-a-glance insight into their workforce. Advanced reporting capabilities allow administrators to quickly and easily generate any standard or unique report utilizing any data from the database.
WORKTERRA BenAdmin offers a user-friendly, intuitive application designed to engage Gelson's employees in the benefit election process. Personalized and automated communications, such as: email and text alerts and messaging, pop-up messaging, notifications, and more, keep the employee informed on enrollment progress and benefit offerings throughout the year. Gelson's HR administrators and employees can access their information anytime, anywhere through WORKTERRA mobile applications for iPhone, Android phones, iPad, and Android tablets; providing a convenient way for users to manage life events, update personal information, and receive important communications throughout the year. Built to minimize guesswork and confusion, Gelson's employees are offered various decision support tools including: Benefit Calculators, Paycheck Modeling, Side-by-Side Plan Comparisons, and more to ensure they are selecting the benefit plan to best fit their specific needs.
About Gelson's Markets Corporation – Gelson's was founded in 1951 by brothers Bernard and Eugene Gelson as an extraordinary grocery shopping experience for discerning consumers. Gelson's Markets is recognized as one of the nation's premier supermarket chains. Each location is singularly known as the area's best market for superior produce, highest quality meat, seafood and deli, an unmatched selection of wine and liquor, and exceptional service. For more information, visit http://www.gelsons.com
About EBS – WORKTERRA Founded in 1987, Employee Benefit Specialists, Inc. (EBS) provides state-of-the-art online enrollment and benefit administration services. In 2005, EBS used its considerable experience in benefits administration and technology knowledge to create its proprietary WORKTERAA(TM) online eligibility system. WORKTERRA is a HIPPA compliant, SSAE16 certified, cloud-based solution that utilizes the latest technology to bring together all functions of talent management into one application. Our proprietary, flexible approach supports automated integration to carriers and payroll systems, which creates a single key, paperless environment for our clients. WORKTERRA allows organizations to manage their human resource functions more smoothly in an easy-to-use, technologically advanced system.
For more information about EBS and WORKTERRA, please visit us at http://www.workterra.com

Copyright (C) 2012 Employee Benefit Specialists, Inc.