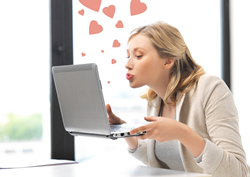 New York, New York (PRWEB) April 29, 2015
World Patent Marketing, a vertically integrated manufacturer and distributor of patented products, announces the Cam Protector, a laptop patent that aims to protect both laptop camera and your privacy from unnecessary damage.
"The computer-security industry is an $ 80 billion industry that keeps personal items and personal space protected," says Scott J. Cooper, CEO and Creative Director of World Patent Marketing. "For all the cyber security headlines and big stories of the past few years, we still don't know very much about computer security incidents – who is carrying out the attacks, why and how."
This is a laptop patent that aims to protect not just the device but the user as well, says Cattya Bella, Director Of Product Development for World Patent Marketing. The Cam Protector seeks to protect the owner from hackers who can tap into their laptops and use the webcam to view sensitive information about them. This simple and practical cover can prevent damage to your reputation and stop hackers from getting more information about you.
The Cam Protector is another entry to the ever growing tech items, gadgets, and accessories that are being launched in the market. Just recently the company Acer offers and expands computing selection with more than 40 products. These include gaming computers and convertible two-in-one notebooks. The company is also bringing their first smart phone and wearable tech to the US.
With even more laptops and tech gadgets in the horizon, the Cam Protector is a simple and ingenuous take on protecting laptop cameras. This camera invention is designed to fit over the lid of the laptop so as to cover the camera when not in use. It has an additional layer of padding that cushions the camera from impact and compression especially since it is also in contact with the fragile LCD screen.
This camera invention is a simple yet revolutionary solution to many computer problems, says inventor Bobby T. Aside from stopping unwanted eyes from prying into your daily life, it also acts as a physical barrier to protect the integrated web cam. Often times, since the computer camera is located on the lid, it is easily damaged every time your open and close the laptop. Dust particles and other contaminants can also easily slip inside which can further damage it. By putting a soft guard over it, dust and particulates can be blocked while providing some form of shock absorption to prevent damage to the camera.
Martin Bulck, a tech-parent blogger from Chicago, IL, has this to say about the Cam Protector: When it comes to allowing children to use laptops, I used to have mixed feelings about it. They need it for most school projects yet their privacy can easily be compromised by unlawful hackers. Also, kids being kids, laptops are in danger of being damaged. However, this camera invention solves both problems with a very simple solution.
The Cam Protector is a simple way to protect lap top cameras from damage. The best feature of this innovative invention though, is its ability to keep prying eyes away from your private life.
About World Patent Marketing
World Patent Marketing is a vertically integrated manufacturer and distributor of patented products. The company offers manufacturing, distribution, patent prosecution, IP valuation, licensing, trading, investment and other services. The company offers these products to independent inventors, law firms and venture capital-backed companies. The company is well known for evaluating the commercial potential of utility and other patents in the United States and around the world. The company directly engages in the business of retail, distribution and the retail sale of products.
World Patent Marketing Achievements
World Patent Marketing is the only patent

services company in history to be awarded a five star review rating from Consumer Affairs, Google, Trustpilot,

Shopper Approved, Customer Lobby and ResellerRatings.com. World Patent Marketing has received accredited

status and is an A Rated Member of the Better Business Bureau. World Patent Marketing is also a proud member of

Dun and Bradstreet, the US Chamber of Commerce, the Association for Manufacturing Excellence and the

International Licensing Industry Merchandisers' Association (LIMA). World Patent Marketing Miami is also a member

of the South Florida Chamber of Commerce, the Greater Miami Chamber of Commerce, and the Miami Beach
Submit Your Idea Now!