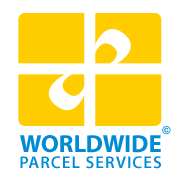 Belvedere, Kent (PRWEB UK) 19 November 2014
Parcel delivery service, Worldwide Parcel Services, have today released a brand new website for customers in the UK and abroad.
The parcel service from Kent offers cheap parcel delivery to over 200 international destinations, using world leading courier services in UPS, DHL and Interlink Express. On offer to customers are a range of road and air services, offering direct delivery from door to door. Parcel import from any country to the UK is also available using a simple online booking system at Worldwide Parcel Services.
Designed for mobile and tablets, the website has been adapted to allow customers to place orders whenever and wherever they are, on any device. The new responsive design offers a combination of a liquid layout, which scales images to re-flow the content, presenting important elements of the site like the Quick Quote menu and Tracking menu at the correct size and format for the chosen device at hand.
Many features on the website have now been refreshed to match the new functionality, including a comprehensive help section for those frequently asked questions. Various help menus are available, answering important questions on the parcel service, surcharges, prohibited & restricted items, cover & claims, customers and general FAQs for the parcel service. All of this essential information is available at the touch of a button before sending a parcel internationally.
The company currently score an excellent Trustpilot rating, and customer reviews are prominent over the whole of the website. Reviews and ratings on the service are viewable via the websites new country and continent pages. The new country pages also include a range of content which informs customers of important information before sending a parcel, including delivery times, courier services, along with help and advice for that specific country's customs and duties.
Customers using Worldwide Parcel Services can track their parcel's history, current location and estimated time of arrival on desktop, mobile and tablet. The parcel invoice number needs to be in-hand and simply entered into the reference box which is now available at the top of the website.
A new feature for regular shippers enables those who send more than 3 international parcels per month to qualify for cheaper prices, order history and other benefits. A new page enables customers to enter their details and approximate parcels per month, with the next step being a review of the customer's application by the company.
Currently, Worldwide Parcel Services ships and imports to and from over 200 countries worldwide, stretching across all continents and corners of the globe. With this new website, the company aims to provide an even better relationship for all new and existing customers, whether browsing on desktop, tablet or a mobile device.