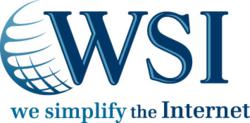 Milton, Ontario (PRWEB) December 29, 2012
Internet marketing service provider WSI Milton has announced that on January 3rd 2013 they will be extending their two and a half hour marketing seminar for business owners to those outside of their typical geographic reach. By adopting a new webinar format in addition to hosting local business owners in their Milton office, the firm hopes to educate even more participants on using the web effectively to grow their businesses.
The webinar will be broadcast starting at 10:30 am eastern time on Thursday January the 3rd, and will be lead by online marketing expert Denise Gervais. The agenda includes websites, search engines, social media, and mobile marketing topics. The focus of the educational session is to teach entrepreneurs and small to medium sized business owners what they need to know in order to use their online presence to increase leads and sales.
One of the main objectives of the discussion is to educate attendees on the unrealistic expectations that many SEO (search engine optimization) companies might lead businesses to believe. According to WSI Milton, there is no fast, easy, and cheap way to reach Google search engines top spots, but a well planned internet marketing strategy can get you there over time.
Denise Gervais is a highly qualified instructor, with almost two decades of digital marketing and advertising experience. She is an owner of the Milton franchise which holds the number two spot out of the hundreds of We Simplify the Internet franchises across the world.
The internet marketing webinar is offered by registration only. To learn more about creating an internet marketing strategy, download the free guide to Generating Better Leads Online.
WSI Milton is a subsidiary of WSI, the worlds premier internet franchise that offers online marketing services to small and medium-sized businesses. Through applying their expertise in internet marketing, the WSI Milton team has helped numerous businesses benefit from a well crafted online presence.