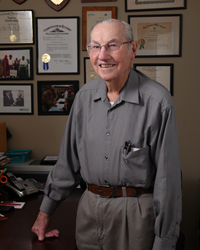 Indianapolis, Indiana (PRWEB) September 30, 2014
The Untold Stories project is heading to the northeast states mid October.
The project by Lois Wyant of MyGoTo-USA.com was started a month ago with the goal of collecting video stories of WWll veterans on video tape to put together in a digital book. I think that it is important for future generations to understand the sacrifices that have been given for their freedoms. WWll was a war that could of changed the whole world if the ending had been different with the winner being Japan/Germany, shared Lois Wyant. My desire for this project is based on honoring WWll veterans by sharing their stories, putting it into a video-digital book to meet the youth with the media that is popular for them and because it is difficult to think that my grandchildren will not be able to meet a WWll veteran, there are so many things that the history books do not cover.
The concentration for the first month has been central Indiana, home state to Jim and Lois Wyant, as the coordinator and artist of Untold Stories. Lois creates the video and Jim creates the portrait that will introduce each veteran in the digital book. There is a connection in Connecticut to a Purple Heart veteran that the duo hope to get the story. This trip could give the Wyants the chance to collect stories of veterans between Indiana and Connecticut.
This project is such a blessing to me, the stories shared from veterans so far, really do touch my heart shared Lois Wyant. Theres something about seeing the veterans eyes as they tell about their experiences with WWll. Several of the stories have brought me to tears.
There is a uniqueness to the story when you are able to look into their eyes. You can see the hope they carried with them on the fields of battle, the love they held for those that they left at home, and the courage that was with them as they followed orders that saved our freedoms.
Stories have been shared from each branch of the military and also a civilian that lived in an English village that was attacked. We are looking for veterans in all areas of service; medical, mechanical, artillery, pilots, as well as spouses that were married to veterans that were fighting and civilians that found themselves surrounded by the war. We are trying to capture a wide variety of perspectives of the war to help the future generations understand how many lives were changed because of this war.
A veteran or one who would have a story about life during WWll could be included by contacting Lois Wyant at wyantinfo(at)yahoo(dot)com. To keep updated on the ongoing stories like the facebook page.