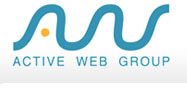 Hauppauge, NY (PRWEB) May 30, 2013
WynnMed Medical Equipment Solutions, the leading medical equipment and veterinary supplier headquartered in Cherryville, NC, has signed an agreement with Active Web Group (AWG) of Hauppauge, NY to provide search engine optimization services. Active Web Group will optimize their primary site which offers medical equipment solutions as well as an additional site, WynnVet.com which provides an extensive array of products and supplies to veterinary clinics.
The proper medical and veterinary surgical supplies, exam equipment and instruments are crucial for the reputation, confidence and success of a medical and veterinary practice. WynnMed and WynnVet offer a vast selection of surgical supplies to facilitate the process of outfitting and maintaining hospitals, medical offices and veterinary clinics with the latest tools required to provide the best care possible.
WynnVet is a single-source supplier of the highest quality veterinary surgical supplies, furnishings and equipment in their industry. The company offers an extensive product line of veterinary surgical supplies and furnishings including instrumentation and exam equipment. WynnVet keeps up with the latest advances in the industry and updates their product line continuously to offer their customers the finest selection available, notes Rob Collins, Vice President of Operations for WynnMed Medical Equipment Solutions. "In selecting an Internet marketing firm to help us grow both our primary and our sister business to the next level, we turned to Active Web. They took the time to get to know us and to understand our business objectives. We are confident they will continue to increase our conversion momentum with customized and measurable solutions, Collins concludes.
Active Web Group appreciates the trust that WynnMed and WynnVet are developing with us to best serve their online business requirements, states Patrick Norton, Vice President & Director of Business Development, Active Web Group, Inc. We understand how critical it is to remain competitive and are working hard to develop and maintain customized search engine optimization strategies to ensure their goals are met, Norton concludes.
About Active Web Group, Inc.
Active Web Group is an industry leader known for its highly effective, optimization campaigns. A full-service digital agency, Active Web Group, in addition to crafting successful SEO strategies, AWG also has extensive experience in high Google placement, Programming (all proficiencies including php, asp and asp.net), Email Marketing, Website Content Development, Graphic Design, E-Commerce, Magento Ecommerce, WordPress Ecommerce, Mobile sites, custom solutions and Pay-Per-Click Marketing.
About Wynn Med/Wynn Vet
WynnMed.com offers the best brands in the medical equipment industry at competitive prices. Through ongoing research and training Wynn Med consistently exceeds their customers expectations in both product quality and customer service excellence.
Additionally, the firm carries an extensive product line which includes medical and examination furniture, institutional equipment, medical, medical record, laboratory and home health supplies as well as infection control products.
Wynn Vet provides equipment, instruments and supplies to the veterinary and animal hospital sector with unmatched quality, interpersonal communication and competitive pricing. The firm is relied upon for surgical and critical care supplies, veterinary office furnishings and equipment, exam and procedure supplies, grooming and related accessories.
Staff members receive continuous industry-related training enabling them to be responsive to their customers requirements while providing the best in attentive and dependable customer service.