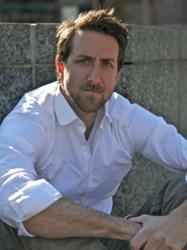 Sheboygan, WI (PRWEB) July 10, 2013
Yappem, the newly launched social media platform that rewards users for sharing their brand experiences, has hired Keith Fenimore as Chief Marketing Officer.
An entertainment industry executive with a rich history of dynamic tenure at a multitude of companies, Fenimore has previously worked for E! Entertainment Television, where he helped rebrand the network and launch top-rated franchise series The E! True Hollywood Story, Wild On, and Fashion Emergency. As a content creator, he has sold and created original series to such networks as VH1, A&E, E! and TV Guide Channel, along with documentary films airing on PBS, Ovation and The Documentary Channel.
Over the past five years, Fenimore has worked as a senior creative and content executive for the King of All Media, Howard Stern, splitting his time between Sterns Sirius/XM radio show and his original content network, Howard TV. Additionally, Fenimore currently serves as a Social Media Commentator for Maxim and Maxim.com, where he writes features alongside a weekly column focusing on current trends in social media. Previously, Fenimore served as a creative executive on the launch team for ReelzChannel, which had the highest cable network launch of all-time and is currently viewed in 63 million households.
I've carved out a unique career by aligning myself with smart people dedicated to achieving great things, and that tradition continues by joining the Yappem team, says Fenimore. The platform is poised for big things, Im beyond happy to spearhead efforts to create exposure and buzz around Yappem that attracts a strong user base and big brand partnerships.
On Yappem, the user is rewarded for having a voice. The platform delivers a more sophisticated and engaging social media experience around brands and provides users with valuable, real-world rewards. As users post their brand experiences good or bad and interact with one another, they are rewarded through a virtual Yappem Coin system. Coins accrued can be cashed in for gift cards from a variety of major retailers and popular stores.
Keith's entrepreneurial drive and creative energy is a great addition to our Yappem team, said Yappem Co-Founder Dave Sachse. He shares our company-wide passion helping brands better engage with their most loyal fans.
It's an exciting time in social media right now. We're seeing more sophisticated users who expect more meaningful and purposeful interactions, with a real payoff, said Yappem CEO and Co-Founder, Justin Webb. Yappem has a tremendous opportunity to transform how people interact with brands and Keiths addition to our team will help Yappem stand out in the crowded social media space.
Early adopting brand partners include McDonalds and Menchies Frozen Yogurt. Yappem ran a successful promotion with McDonalds at this years SXSW and is gearing up for a promotion this Fall with Menchies.
Yappem is available via the web at http://www.yappem.com, the Apple App Store (http://bit.ly/14tGhsI), and Google Play Store (http://bit.ly/14XXnS0).
About Keith Fenimore:
Fenimore holds a Bachelor of Science in Marketing and a Minor in Public Relations from Old Dominion University in Norfolk, VA. He is originally from New Hope, PA and is married with a son. In 2011, he authored the book Hire Me, Hollywood which was published by Adams Media and he often speaks on how to break into and sustain a successful career in the Entertainment Industry.
About Yappem:
The Yappem user interface (UI) promotes easy navigation and use for all users. The Yappem website and App were designed around the philosophy that users desire a relevant, useful, simple, fun and rewarding experience. Yappem, Rewarded for Having A Voice; is a social media network out of Sheboygan, Wisconsin. Yappem has created a niche brand-centric online community of socially active users who share interesting and useful information about their brand experiences. A simple, and secure, tracking system rewards the interactions in the form of virtual Yappem Coins, which are redeemable for gift cards, deals and discounts. For more information on Yappem, its founders, and its mission visit: http://www.yappem.com.