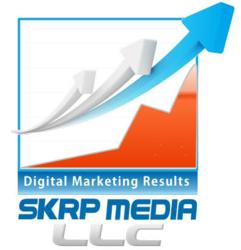 Denver, CO (PRWEB) June 29, 2012
SKRP Media, a leader in small business marketing services, now offers companies the ability to produce and manage their own youtube for business channel. This new small business video marketing tool is in response to growing attention from search engines, such as Google, on videos from companies and businesses.
When the average person conducts a search on Google, they are likely to see a number of videos pop up on their screen. This is because search engines are starting to recognize the fact that videos are becoming more popular with users. Many people simply dont have time, or the patience, to read an article but they do have time to watch a short film about a companys services or products. SKRP Media recognizes this growing interest in video and offers its new small business video marketing tool to help companies tap into this emerging field.
Steve Kilberg says: People dont realize YouTube is the 2nd largest Search Engine therefore every business should have its own YouTube channel. Many people think you have to have a Hollywood production and thats simply not the case. We not only produce the videos, we optimize them to give them every chance to get ranked on page 1.
Uses for a youtube for business channel:
Promotion of products or services

Informational clips

Advice on how to use products

Establish expertise in a specific field or industry

Answering questions from the public

Household or health tips
By producing high quality videos, companies will not only attract more attention to their product or service, but they will increase their revenue as people become more familiar with them. This is proved by the popularity of YouTube videos and the role these videos have played in making ordinary people world renowned recording artists and household names. People are always sharing videos they discover on social media sites like Facebook and Twitter, and some companies have already begun to capitalize on this.
The new video marketing tool available from SKRP Media will give small businesses the opportunity to compete against other companies in a whole new way. The marketing company shows their clients how to effectively set up a campaign that includes video, SEO, and social media to build their business and improve customer relationships. To learn more about the video marketing tool and other services offered, please visit http://www.skrpmedia.com.
SKRP Media offers marketing solutions for small businesses who are growing, and more importantly looking to grow. They produce results thru utilizing a variety of online marketing tactics, including video, mobile apps, text message services, and reputation manufacturing and management.