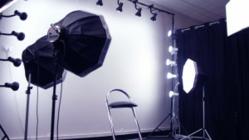 Melbourne, Victoria (PRWEB) February 20, 2013
Last Friday 15th February 2013, YouTubes blog announced the top 5 winners from their Superbowl AdBlitz Channel. After a week of competitive online voting, the majority of the winning advertisements have quietly revealed a new trend for what viewers want to see from advertisers: intense & heartfelt emotion. Three out of the five winning web video productions have been created in a manner that brings out emotions of pride, friendship and community says David Jenyns, SEO & web video expert and owner of Melbourne SEO Services.
In a world of uncertain economic times and with nations in unrest, its hard to escape the negative images that dominate popular media. YouTubes Adblitz Channel, created to showcase the world-famous commercials from the American Superbowl event, was a much needed respite from depressing broadcasts of late.
Those businesses featured on Adblitz put their best ads forward, but the winner would only be disclosed once viewers finished voting. The reveal was highly anticipated, which made its way onto YouTube's blog last Friday. But the unveiling had another message to those marketers like David who took notice. Through the top five winning ads, "the online community have quietly revealed their wishes of how they want their web video productions created going forward."
Melbourne-based video production expert David comments about the winners, All five ad themes are light in nature, with three being much deeper and emotional. It shows viewers are searching for a respite from all the negative images the media is throwing at them.
The winning online advertisement was produced by Americas Ram Trucks. David remarks that the 2-minute long commercial encapsulates the devotion, dedication and care farmers and their families give to the world. Farmers are rarely in the spotlight, and the images and words in this ad specifically create intense respect and positive emotion in the viewer.
David goes on to mention that The actual Rams trucks are inconspicuously and briefly shown throughout the ad. No bells or whistles. This ad was about the farmer, not the truck.
The other four ads in YouTubes top 5 were by, in order of votes: Budweiser, Samsung, Jeep and Hyundai. Davids years of experience creating and producing online video productions in Melbourne helped him easily spot the trend viewers seem to be after, This movement to meaningful, intelligent advertising is well overdue.
David continues, Although the Samsung and Hyundai ads were comical, which also made them light in nature, the prevailing trend is one of strong positive emotions and community bonding. Its easy for me to see thats what viewers are craving. Old dollar-driven and high pressure marketing tactics aren't going to work anymore, businesses need to tune into this heart-felt theme if they want to stay relevant.
David goes on to say that, with web video services like his, online videos are becoming easier and more affordable for all businesses to produce. But with the trend emerging for ads to have significant messages means businesses really should get some help with their online marketing. The last thing you want to do is create a web video thats completely contrary to what your viewer wants or is asking for.
The SEO and video production expert asks businesses to, Just have a look at the top five winners from YouTubes Adblitz competition and youll see the ads themselves arent complicated or difficult to produce. Its in the message that the weight of your ad must be carried. You have to convey strong emotions to the viewer, it's clearly what they're after now.
Davids company offers a variety of web video production services such as scripting to help those businesses who have an idea, but need help developing it into what their market wants. His video production services also include dry studio hire and full-service production.
To learn more about Davids web video production services in Melbourne, visit http://www.melbourneseoservices.com/seo-services-australia/web-video-production/.
About Melbourne SEO
MelbourneSEOServices.com is a full service search engine optimization (SEO) consultancy, based in Australia, but with a worldwide client base.
Known for being at the cutting edge of strategic SEO practices, the company delivers a growing suite of services including: on-page and off-page search engine optimization, article distribution, Google Places listing, press release service, web video production and internet marketing consulting.
Melbourne SEO Services Director, David Jenyns, has, over several years, built a team of experts who are niche experts to support the business, and who share his ethos for ethical, professional internet marketing.